Smog; Exploding stars; Animal-free research
Why is the smog in Beijing and northern China so bad at the moment and how does it compare to the UK? Dr Gary Fuller, Senior Lecturer in Air Quality Measurement at King's College London and Peter Brimblecombe, Professor of atmospheric chemistry at the University of East Anglia discuss the current situation. Are the alternatives to researching on animals currently realistic? A new post is being created at Queen Mary, University of London to try and find other options to animal testing. Dr. Alpesh Patel, from the Dr. Hadwen Trust and Professor Dominic Wells from the Royal Veterinary College are in the studio. Also how scientists have managed to study exploding stars much more closely. Dr Alison Laird, joins Quentin Cooper from the University of York's Department of Physics.
The producer is Ania Lichtarowicz.
Last on
Smog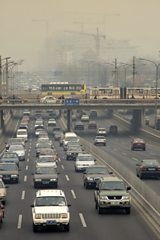 Air pollution in the Chinese capital Beijing has reached levels judged as hazardous to human health.
Exploding Stars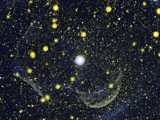 An international team of nuclear astrophysicists has shed new light on the explosive stellar events known as novae. 
Animal Replacement Science
The UK's leading humane medical research charity, the Dr Hadwen Trust (DHT), and Queen Mary, University of London, have joined forces to lead the global development of human-relevant methods and alternatives to animal use in diverse areas of bio-medical research.