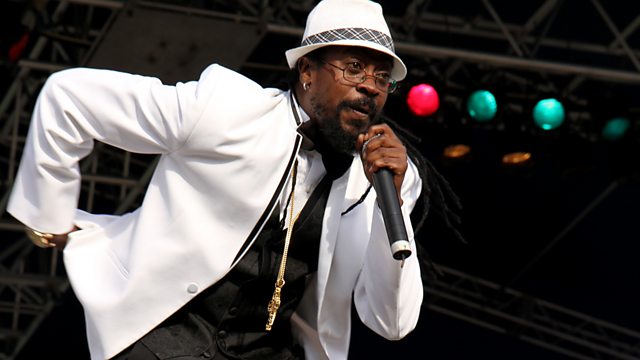 The Story of Sting
"Sting is the biggest concert in the Dancehall calender and the eagerly anticipated stage clashes can make or break artists. Robbo Ranx takes a look back over some of the biggest moments in the history of the concert, finding out just why it has such a big impact on the Dancehall scene and whether it's still as important as it once was.
Sting promoter Isaiah Laing talks about why he started the concert and how it's grown over the years; and we catch-up with Ninja Man, who's played so many times he's known as Mr Sting! Busy Signal prepares for his first major stage show since being released from a Minnesota prison in the USA, with people waiting to see if he can live up to the high expectations; and we hear from Tommy Lee on why he is being touted as the main man for this year's concert, as well as from Bounty Killa on him pulling out because he doesn't feel Tommy Lee is a worthy opponent.
Finally we hear the fallout from this year's concert, who won the clashes and who the star of the show was!
Last on