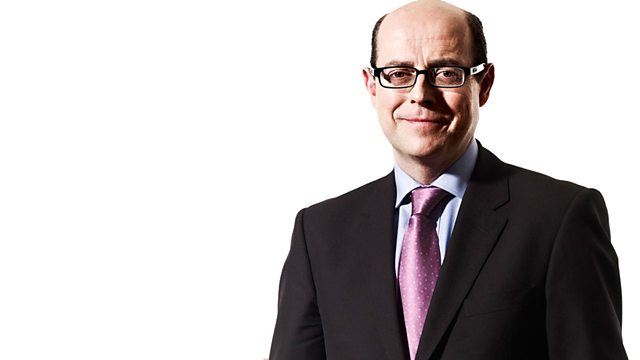 16/01/2013
Listen in pop-out player
Nick Robinson shines a light on the process by which controversial decisions are reached behind closed doors in Westminster and Whitehall.
This week, he and his guests discuss whether Britain's civil service should be reformed. Instead of relying on a permanent, politically neutral civil service, should the UK be like some other countries and allow elected politicians to appoint more of those who run their departments, bringing in their own expert advisers and political soul mates?
Is the Whitehall machine more like the old British Leyland than Rolls Royce - stuck in the past, resistant to change and poor at delivery? David Cameron has criticised those he called "mad bureaucrats" who were the "the enemies of enterprise", and Tony Blair complained of the scars on his back after trying to reform the public sector. Or are the politicians simply blaming those who can't answer back?
Joining Nick Robinson for this edition are - Lord Falconer, former Lord Chancellor and Minister for Constitutional Affairs; Lord Reid, the former Home Secretary, who also ran the Defence and Health Departments and the Northern Ireland and Scottish Offices; Lord O'Donnell, the former Cabinet Secretary; Nick Herbert MP. a former minister at the Home Office and Ministry of Justice; and Sue Cameron, Whitehall watcher and columnist for 'The Daily Telegraph'.
Producer: Rob Shepherd.
Last on