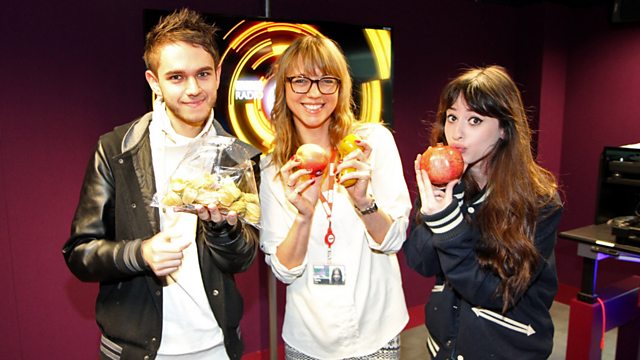 Zedd & Foxes in the studio
Sara meets dance producer Zedd and singer Foxes, the makers of her Big Thing this week. They bring in some fruit (standard), and Sara subjects them to a gruelling sound-effects quiz.
Plus we speak to Greg James live from Zambia, to get an update on the Hell And High Water Challenge for Comic Relief. Greg reveals a secret about accidentally filming himself going for a wee next to Chelsee Healey. Classy.