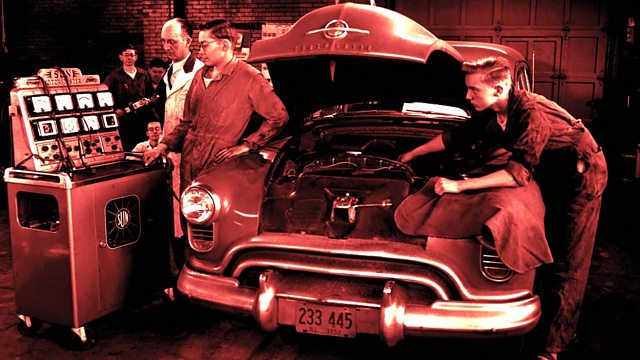 Grease Was Our World
Grease has entertained audiences for over 40 years, first on stage from 1971 and then on film in 1978. Somewhere near you Danny, Sandy Rizzo and the Pink Ladies will be hand jiving their way through a pastiche 1950's that is a happy fantasy almost entirely detached from the Eisenhower years. But the true roots of Grease lie far away from the palm trees and sunlit corridors of Travolta's Rydell High.
Alan Dein searches for the real world of Grease in North West Chicago with creator Jim Jacobs. There he encounters a much earthier world of 1950's teenage America. Enter a universe of drag races, boy bikers, teen rumbles and the real Pink Ladies! Home to The Imperials, Goombahs, Ravens and The Outcasts. Most newly arrived from the inner city and chafing against conformity. Tough kids who created a new kind of life for themselves far removed from their immigrant parent desires. Now in their 70's they describe some of the adventures that helped provide the inspiration for Jim Jacobs and writing partner Warren Casey in creating their Sandy, Danny, Rizzo and Kenickie. But the Grease that opened with an amateur cast for what was supposed to be just a few weeks in February 1971 was radically different to the so many of us know.
Producer: Mark Burman.
Jim Jacobs and Alan Dein outside Taft High School, Chicago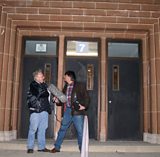 Alan Dein (far right) mingles with Pink Ladies, Goombahs and Ravens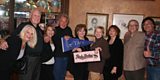 Jim Jacobs Summer Days on Chicago's Foster Beach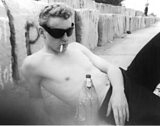 1959: The real guys. Danny Zuko was based on the guy standing in the centre.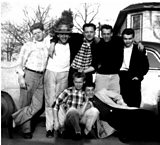 Jim and Alan at Parse's, the hang out for the `Greasers' of Chicago's North West side in the late 1950's