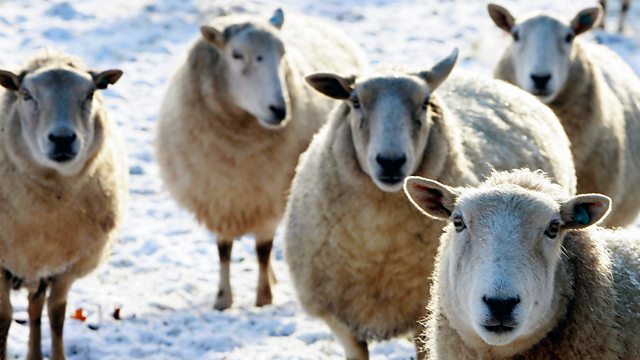 15/01/2013
The Moo Man - a film about a UK dairy farmer is up for an award at Sundance Festival. Anna Hill speaks with the farmer and the director.
A new crop of British apples are arriving on the supermarket shelves. Adrian Barlow, the chief executive of England Apples and Pears, says that despite the floods some apples will be sweeter than usual.
Agricultural engineering is so sophisticated that pressure is now building on scientists to catch up with the machines. Anna Hill visits the National Institute of Agricultural Botany where the director, Bill Clarke, tells her that more research needs to be done to use the latest technology to its full advantage.
Presented by Anna Hill and produced by Emma Weatherill.
Last on