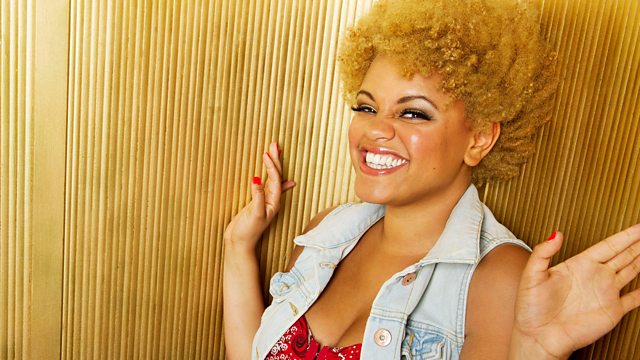 Spot The R1 DJs
Peeping out frrom under a pile of woolly clothes - its Gemma Cairney!
60 Seconds of Scuzz - wanna hear some goss about Nicki Minaj, Lady Gaga and Taylor Swift?
Gemma wants to say hello to as many of you as possible in The Big Hello.
Hear some lovely live music from Laura Mvula at R1's Future Festival.
Fit On The Phone: Simone gets her pick of the boys for a 30 second date but will it be Sam or Jordan?
So OTM: Celeb stylist Karl Willett pops in to answer your winter fashion questions. Plus a sneak preview of Paloma Faith's tour plans.
Its Matt Edmondson off of The Matt Edmondson Show explaining Pie Tennis.
Can you spot the bored R1 DJ in this pic? (extra points if you get all three)