Add music you love and enjoy it with
Now 49 (Various Artists), Now

Prince

Rock And Roll Love Affair

(CD Single), NPG Records

Now 1983 - The Millennium Series, Now

Travis

Flowers In The Window

(CD Single), Independiente

The Faces

Stay With Me

Glam Crazee - Various Artists, Virgin

Stevie Wonder - Song Review, Motown

The Greatest Hits Of 1964, Premier, 8

Bellowhead

Roll The Woodpile Down

Broadside, Navigator Records, 003

Heartbeat - Forever Yours, Sony

The Very Best Of, Columbia

Hits Of 1971 & 1972 (Various Artists), Polydor

Mama Cass

Dream A Little Dream Of Me

Delilah - Jukebox 60's Hits, Old Gold

Dance Hits Of The '60's & '70's, Old Gold

The Zombies

She's Not There

The Godfathers Of Britpop, Polygram Tv

Johnny Cash - Man In Black, Columbia

The Who

Won't Get Fooled Again

Ultimate Rock 2 (Various Artists), Hit Label

The Very Best Of Supertramp, Polygram Tv

Yes

Owner Of A Lonely Heart

Top Gear 2 - Various Artists, Columbia

Light Years - The Very Best Of ELO, Epic

Elton John Greatest Hits 1970-2002, Mercury

25 Years Of Rock'NRoll: 1979 (Various Artists), Connoisseur Collection, 15

Greatest Hits Of 1978 (Various Artis, Premier, 3

The Best Michael Jackson & Jackson Five, Polygram Tv, 1

Fantastic 80's - 3 (Various Artists), Sony Tv/Columbia

Cream

I Feel Free

The Greatest Hits Of 1966, Premier

Europe

The Final Countdown

The Very Best Of Power Ballads (Various Artists), Virgin

Led Zeppelin - Early Days, Atlantic
Pause for Thought

From Rev Ruth Scott, an Anglican vicar in Richmond.

I wonder, Chris, if you can remember the first time you found yourself at odds with what you'd been brought up to believe was true? What about the moment you knew you could no longer accept a viewpoint valued by the people whose understanding you'd always shared? This week, my attention was caught by a news item about a high profile Evangelical Christian, Steve Chalke, who used to do Pause for Thought. As a result of his on-going pastoral work and biblical studies he's reached the point where he believes the Church needs to rethink its traditional attitude to homosexuality. As you know this is a contentious issue for many Christians. Having wrestled with the subject for some time Steve admitted to being 'afraid' in sharing his shift in understanding. He knows many people in his own community will find it unacceptable. Inevitably his change of mind challenges their position. I was moved by his courage, particularly when I read responses from people who'd previously held him in high esteem but now felt he'd fallen from the Way. Sometimes it takes more guts to question our own community's values than those of other groups, and when people we care about no longer see things as we do, it's much more threatening than when we're called to account by those who aren't part of our gang. In extreme situations of conflict to question your own side is to risk being seen as a traitor. Those who work to build peace between communities often find themselves threatened as much, if not more by their own people as by the 'enemy' representatives with whom they're negotiating. The gospels say that a prophet is honoured except in his own country, his own home. That's because sometimes we're more concerned with comfort than truth, and we don't like it when those close to us disturb our certainties.
BBC Playlister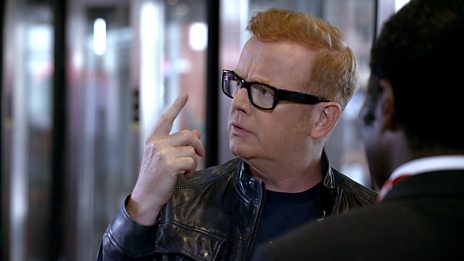 Chris has a song stuck in his head - but what is it? That's why he needs BBC Playlister!
500 WORDS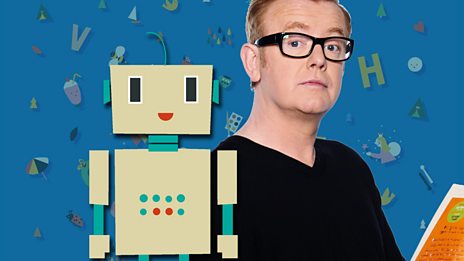 Featuring celebrity videos and top writing tips!
Podcast
Catch up with the latest Breakfast fun with Chris Evans. Hear the best stories and the biggest…