Add music you love and enjoy it with
Bruce Springsteen

Hungry Heart

Bruce Springsteen - Greatest Hits, Columbia

Sunken Condos, Reprise, 007

Fifty Number Ones Of The 60's (Variou, Global Television, 16

Driving Rock (Various Artists), Global Records & Tapes

Tom Jones - Greatest Hits, Universal, 15

Dave Edmunds

Girls Talk

The Best Of Dave Edmunds, Swansong, 2

fun.

Some Nights

Some Nights, Atlantic

Heartbeat - Forever Yours, Sony

Prince

Rock And Roll Love Affair

(CD Single), NPG Records

Bread

Make It With You

Heartbeat: Love Me Tender (Various), Global Television

Sound Affects, Polydor, 12

Lenny Kravitz - Baptism, Parlophone

Atomic: The Very Best Of Blondie, EMI

Light Years - The Very Best Of ELO, Epic

Deacon Blue

When Will You Make My Telephone Ring

The Gold Album (Various Artists), The Hit Label Ltd

ABBA

Ring Ring

Abba, Polydor

The Kooks

She Moves In Her Own Way

(CD Single), Virgin

Shades Of Soul (Various Artists), Global Television

(CD Single), SimplyRed.com

(CD Single), Hollywood Records

The Police - Message In A Box (Cd 1), A&M

25 Years Of Rock'n'Roll: 1971, Connoisseur Collection

Wild Cherry

Play That Funky Music

Walk On - Hits From The Last 2 Decade, Columbia

Bellowhead

Roll The Woodpile Down

Broadside, Navigator Records, 003

Queen

We Are The Champions

News Of The World, Island, 2
Pause for Thought

From Canon Ann Easter, Chief Executive of a Charity and Chaplain to the Queen.

This week, the Christian Church celebrates the baptism of Jesus in the River Jordan, so on Sunday we blessed the font and I had great fun sprinkling all the congregation with water! We do baptism services every month and, like the Reverend Rob, we're booked up for ages.

Over the years, I'd done loads of baptisms, or christenings – different words for the same thing. From very tiny babies, when I was Chaplain to the Maternity Unit, when I'd be putting my hand into an incubator to dab the little mite with holy water on a cotton wool ball, to a gentleman of advanced years who had come to the church where I worked because his wife had died suddenly – and he must have liked our church, because he kept coming and wanted to become a full member but he couldn't find evidence of his baptism, so I had to Christen him. I told him not to expect me to pick him up and I remember that he got a new set of dentures especially for the occasion and asked me to bless them too!

Mostly baptisms are very happy occasions, with little darlings in family heirloom robes, surrounded by proud family and friends. At one point in the service, I have to say 'Name this child' when I take the baby to pour water over its head. Once, a godparent said 'She's just been sick' and another one said 'Yes, please'.

The Bible says that, when Jesus was baptised, the Heavens opened and everyone heard God saying 'This is my beloved in whom I take delight' and I suppose that's what human parents want to say too. All the major faiths have a way of acknowledging and delighting in new members of the community; as parents, we want to ask God's blessing on us too as we commit ourselves to the lifelong job of bringing them up – I reckon we need all the help we can get!
BBC Playlister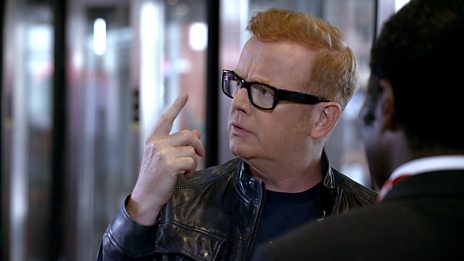 Chris has a song stuck in his head - but what is it? That's why he needs BBC Playlister!
500 WORDS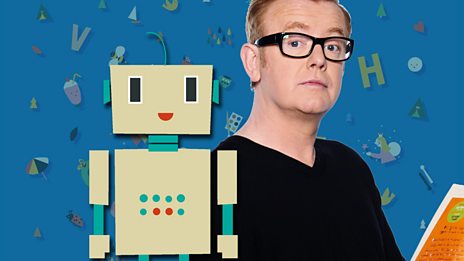 Featuring celebrity videos and top writing tips!
Podcast
Catch up with the latest Breakfast fun with Chris Evans. Hear the best stories and the biggest…