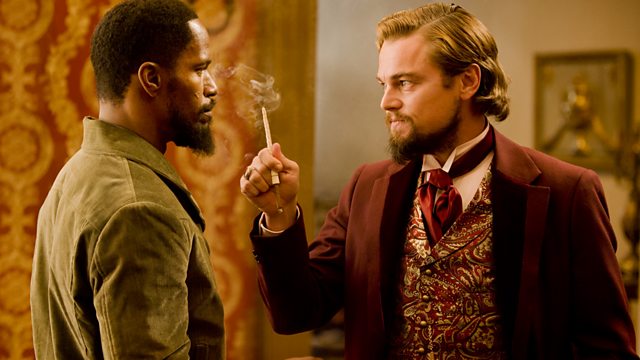 17/01/2013
Django Unchained - Alistair Harkness and Hannah McGill discuss Quentin Tarantino's latest film - set in the South two years before the Civil War, Django Unchained stars Jamie Foxx as Django, a slave whose brutal history with his former owners lands him face-to-face with German-born bounty hunter Dr. King Schultz (Christoph Waltz). Schultz is on the trail of the murderous Brittle brothers, and only Django can lead him to his bounty!
Glasgow Film Festival - We preview this year's Glasgow Film Festival with co-directors Allan Hunter and Alison Gardner.
The Wee Man: Actor Martin Compston discusses his role in this portrayal of the extraordinary and well-documented life-story of the reformed Glaswegian gangster Paul Ferris. We also review the film with Alistair Harkness.
Lawless is our DVD Pick of the Week and Director John Hillcoat discusses his take on the true story of the infamous 'Bondurant Brothers': bootlegging siblings who made a run for the American Dream in Prohibition-era Virginia.
The Sessions: Alistair Harkness and Hannah McGill review the Sessions, starring Academy Award Nominee JOHN HAWKES, Academy Award Nominee WILLIAM H. MACY and Academy Award Winner HELEN HUNT, the film is based on the true story of California-based journalist and poet Mark O'Brien. Portrayed by John Hawkes - who gives a career-defining performance, O'Brien's story is the poignant but surprisingly funny tale of a man, paralyzed by polio who - at age 38 - is determined to finally lose his virginity.
Last on