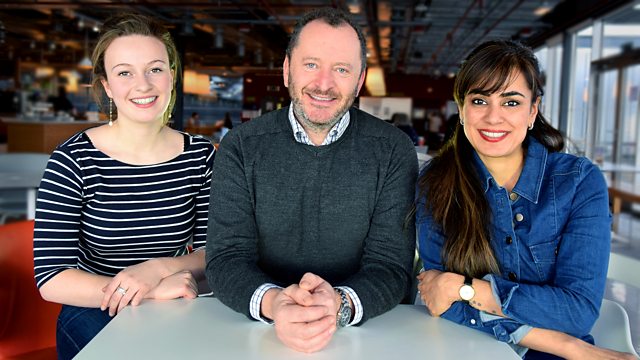 16/01/2013
If you find it a bind making interesting kids' packed lunches - especially at this time of year - then let Pennie Latin and the team inspire you with a host of ideas to help fill those little plastic boxes. How do you balance healthy ingredients with stuff your children will actually eat? With chef Neil Forbes and home cook/bespoke caterer Wendy Paterson.
Kale is one of the so-called superfoods - it's extremely healthy and can be cheap to buy but apart from soups or stir-fries what else could you do with it?
Darren Mollen shows Pennie how to make a delicious but simple oil-free curry and talks about how he spent years experimenting to find the correct balance of blended spices and water which means he no longer needs to use oil.
Chef Andy Cumming makes Thai fish cakes.
Last on
Kitchen Cafe Takeaway Recipe
Kitchen Cafe Takeaway Recipe