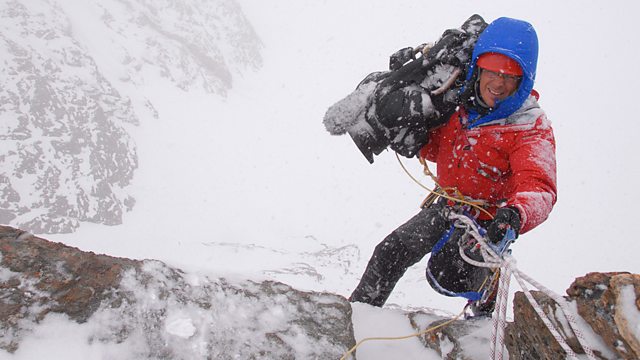 12/01/2013
Why one of Scotland's largest conservation bodies has built a shooting range on a nature reserve.
The Aberdeenshire villages trying to wean themselves off street lights for part of the night.
Decline of the rural pub: Mark Stephen finds out how one inn is attempting to survive the economic downturn.
Eco-net: Linking up Scotland's nature reserves on an unprecedented scale.
Euan McIlwraith talks to an HIV survivor who found the strength to rebuild his life through a love of hillwalking and the outdoors.
The adventure cameraman whose job has taken him from the deepest caves to the summit of Everest.
Plus, rambling with a visual impairment.
And mapping Aberdeen's soundscape.
Last on