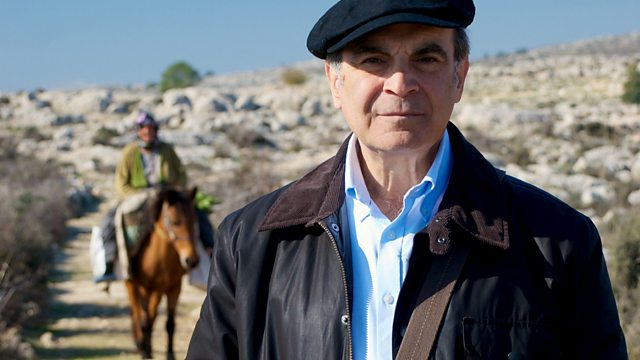 Actor David Suchet undertakes an epic journey spanning the Mediterranean. His inspiration is a charismatic individual whose own travels through this region, two thousand years ago, changed the world forever - Paul the Apostle.
On this journey, David seeks to uncover how an obscure Jewish sect from the edge of the Roman Empire shattered the world of the classical gods and challenged the might of Caesar, to become the dominant force in Western civilization.
The catalyst for this social and religious revolution was a 5'8" powerhouse called Paul. After Jesus, Paul is the most significant figure in the history of Christianity and the Western world. He was the first international ambassador of this new faith, catapulting the radical salvation message of Jesus from Judea to the wider Mediterranean world.
In this episode, David follows Paul's mission in Europe to convert the Gentile, Roman world to the new Christian faith. In Greece David visits the ancient city of Philippi, where Paul made his first convert in Europe, and then heads on to Thessalonika, Athens and Corinth.
Local historians and archaeologists help David make sense of Paul's world and the impact he made. We learn of his successes and failures, and how letter-writing was an important social media of his time to keep the young churches together.
David discovers that, contrary to popular belief, Paul valued the role of women in his work. The journey ends in Rome, where Paul met his death, and David uncovers some fascinating archaeological evidence to support the Paul story
On this journey, David's personal mission is to discover what motivated Paul. His aim is to work out how Paul triumphed over the Roman Empire and succeeded in leaving a legacy that endures to this day.
Last on
Credits
| Role | Contributor |
| --- | --- |
| Presenter | David Suchet |