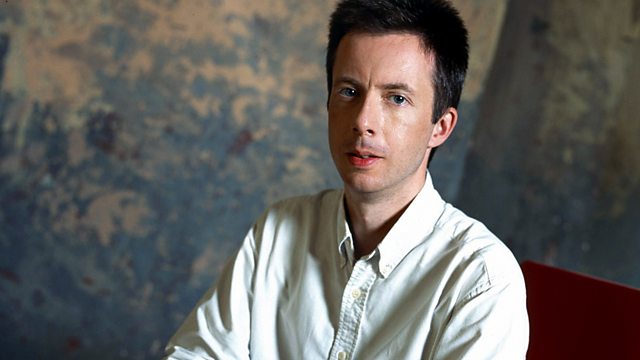 18/01/2013
John Shea introduces a concert of Wagner, Szymanowski and Bruckner with the Sydney Symphony Orchestra conducted by Simone Young.
12:31 AM
Wagner, Richard [1813-1883]
Prelude to Act 3 of Lohengrin
Sydney Symphony Orchestra, Simone Young (conductor)
12:35 AM
Szymanowski, Karol [1882-1937]
Concerto for violin and orchestra no. 1 (Op.35)
Baiba Skride (violin), Sydney Symphony Orchestra, Simone Young (conductor)
1:00 AM
Bruckner, Anton [1824-1896]
Symphony no. 7 in E major
Sydney Symphony Orchestra, Simone Young (conductor)
2:05 AM
Bach, Carl Philipp Emanuel (1714-1788)
Concerto for flute and orchestra in G major (Wq.169)
Tom Ottar Andreassen (flute), Norwegian Radio Orchestra, Roy Goodman (conductor)
2:31 AM
Hummel, Johann Nepomuk (1778-1837)
Clarinet Quartet in E flat major (1808)
Martin Fröst (clarinet), Tobias Ringborg (violin), Ingegerd Kierkegaard (viola), John Ehde (cello)
2:59 AM
Suk, Josef (1874-1935)
Serenade for string orchestra in E flat major (Op.6)
Budapest Strings, Béla Banfalvi (leader)
3:28 AM
Françaix, Jean (1912-1997)
Gai Paris for wind ensemble
The Wind Ensemble of the Hungarian Radio Orchestra
3:38 AM
Grainger, Percy (1882-1961)
4 Folk Songs - Mo Nighean Dhu (My dark-haired maiden); O Mistress Mine ; Six Dukes went a-fishin' ; Mary Thomson
Camerata Chamber Choir, Michael Bojesen (conductor)
3:50 AM
Kodály, Zoltán (1882-1967)
Sonatina for cello & piano
László Mezõ (cello), Lóránt Szücs (piano)
3:59 AM
Bach, Johann Sebastian (1685-1750)
Fantasia for organ in G major (BWV.572)
Theo Teunissen (organ of Jacobikerk, Utrecht. Built by Gerrit Petersz in 1509)
4:08 AM
Cavalli, Francesco (1602-1676)
Lauda Jerusalem (Psalm 147) - for 2 choirs (concert & ripieno) & instruments
Concerto Palatino
4:18 AM
Purcell, Henry (1659-1695)
The Duke of Gloucester's trumpet suite
Crispian Steele-Perkins (trumpet), The King's Consort, Robert King (director)
4:31 AM
Beethoven, Ludwig van [1770 -1827]
Egmont, incidental music - Overture (Op.84)
BBC Symphony Orchestra, Ji?í B?lohlávek (conductor)
4:39 AM
Bach, Johann Sebastian (1685-1750)
Komm, Jesu, komm (BWV.229)
Tafelmusik Chamber Choir, Tafelmusik Baroque Orchestra, Ivars Taurins (conductor)
4:49 AM
Haydn, Joseph (1732-1809)
Sonata for Piano in G major (H.16.27)
Niklas Sivelöv (piano)
5:00 AM
Veracini, Francesco (1690-1768)
Overture VI for 2 oboes, bassoon & strings
Michael Niesemann & Alison Gangler (oboes), Adrian Rovatkay (bassoon), Musica Antiqua Köln, Reinhard Goebel (conductor)
5:11 AM
Debussy, Claude (1862-1918)
Sonata for cello and piano in D minor
Elizabeth Dolin (cello), Francine Kay (piano)
5:23 AM
Jenner, Gustav Uwe (1865-1920)
Trio in E flat for Clarinet, Horn and Piano (1900)
James Campbell (clarinet), Martin Hackleman (horn), Jane Coop (piano)
5:50 AM
Halvorsen, Johan (1864-1935)
Norwegian Rhapsody No.1 in A minor
Oslo Philharmonic Orchestra, Ole Kristian Ruud (conductor)
6:02 AM
Schumann, Robert (1810-1856)
Piano Quartet in E flat major (Op.47)
Alexander Melnikov (piano), Leopold String Trio.
Last on