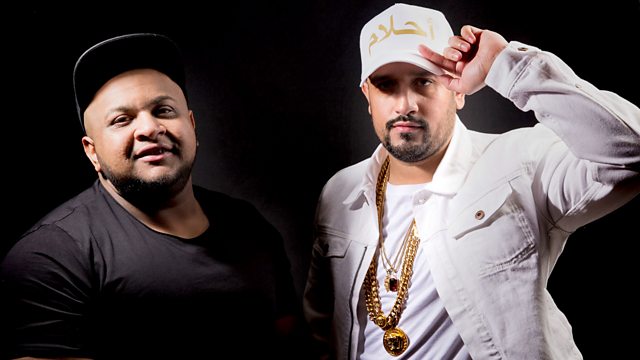 05/01/2013
Kan D Man and DJ Limelight bring you the best new, unsigned and emerging British-Asian rap talent and beat makers as well as the latest club bangers.
Tonight we feature part 2 of On The Scene In 2013. Yasser joins Kan D Man and Limelight with his suggestions of producers and beat makers who he thinks are going to be big this year and Kands and Limes also showcase four producers they think we all need to watch out for.
In Heat from the Street you'll hear the hottest track from the underground. This week it's Kid Bookie. Then slide down your windows, turn up the bass and the volume and blast this week's Bass Booster selection.
And as usual, DJ Limelight will be hitting the decks with his party selection, mixing up the biggest club anthems.
Last on