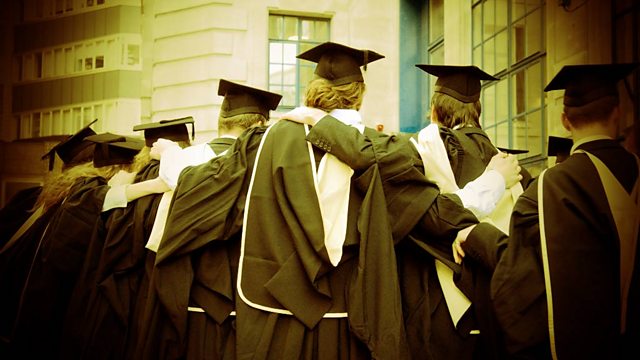 Three stories about contemporary student life written by students. What is modern student life really like? Parties and Love and Lectures? Debts and daytime telly? Self-doubt and self-discovery? These stories, offering a snapshot of student life illustrate it is all this and more.
American Refugee, read by Charlene McKenna, follows a less than typical American post-graduate studying in Belfast. Kolbe Morrisey likes it on 'the Island' however one wonders how long will it be before his spiritual connection to his ancestors runs thin and he runs away?
American Refugee by Tyece Hocking
Read by Charlene McKenna
Produced in Belfast by Laura Conway.
Last on