Kepler; Arctic Drilling; Sexy Brain Regions
Will the Nasa Kepler mission become one of the Space Agency's most famous and significant achievements? Quentin Cooper speaks to William Borucki, Principal Scientist on Kepler, who believes it will be. Also Dr. Stephen Lowry from the University of Kent describes how data collected from the fly by of the asteroid Apophis will help scientists track its course - and determine if it will hit the Earth. Dr. David McInroy from the British Geological survey talks about the difficulties of Arctic drilling and Dr. Tim Behrens from University College London explains why some areas of the brain are proving very popular with neuroscientists.
The producer is Ania Lichtarowicz.
Last on
Kepler
The 221st American Astronomical Society meeting is currently underway in Long Beach, LA.  The programme is full of amazing discoveries about the Universe, but it's maybe not the science itself that is the most surprising, it's where much of it has come from.  Just by glancing at the programme a fair amount of it has come from the Kepler Mission. 
Apophis
A 300 metre-wide asteroid has just made a close pass to the Earth.  Apophis is named after the Egyptian demon of destruction and darkness and it has been put on a watch list by scientists.  They have calculated that in 2036 there is a very small chance it could collide with our planet.  New research suggests there is a much more likely chance of it hitting Earth in 2068.  Its current fly-by is at a safe distance of about 14 million km - but this is close enough for astronomers to study the space rock and assess its future risk. 
Arctic Drilling
With most of the big oil companies very keen on drilling for oil in the arctic, Quentin finds out how you drill for oil in the icy conditions and extreme weather of the arctic.
Brain Fashion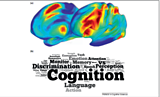 Creative ideas and rigorous analysis are the hallmark of much impactful science. However, neuroscientists often complain that some colleagues start with an advantage, simply because of the brain region or type of behaviour they study.