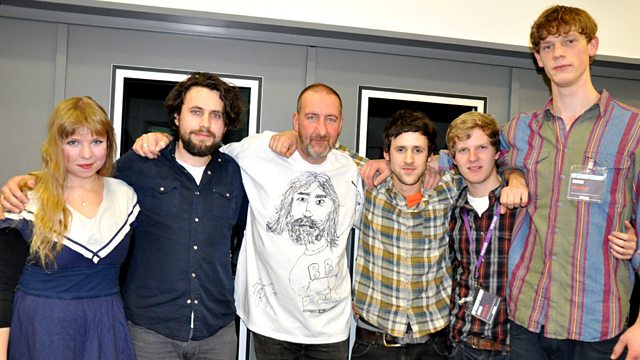 Hot Feet
On a trip to Brighton Marc happened upon Hot Feet and invited them in for a session.
The band is actually from Stroud (where lead singer Marianne tends to goats and sheep in her spare time). So what a happy coincidence that Marc should bump into 'em in a wee pub with their friend Pete Roe (a Riley Session old hat and Laura Marlings right hand man).
The band are Marianne Parrish - Vocal and charango via di, Jack Page - Guitar, Rob Pemberton - drums, Lachlan McLellan - Bass and Peter Roe - Piano.
Their Wood House EP was independently released on November 14th 2012.
Last on