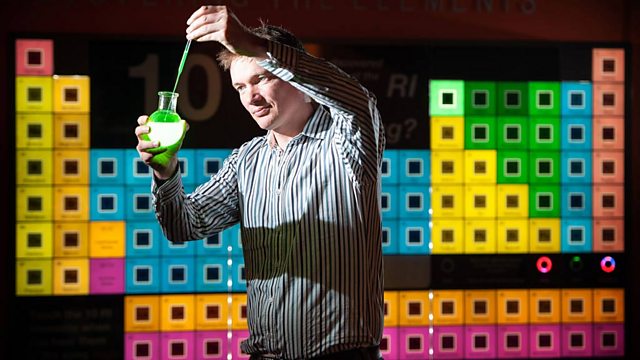 Earth: The Philosopher's Stone
For centuries alchemists have tried to turn base metals into gold. But is such a feat even possible?
In the final Christmas Lecture, Dr Peter Wothers explores the elements within the earth and discovers just how difficult it is for chemists to extract the planet's greatest treasures. He discovers how our knowledge of the elements can allow us to levitate, turn carbon dioxide into diamonds and maybe turn lead into gold.
Peter is joined by Nobel Prize-winning chemist Professor Sir Harry Kroto and together they find out whether a member of the audience is really worth their weight in gold and what happens when you set fire to a diamond.
Last on
More episodes
Next
You are at the last episode
Transform your world with iWonder