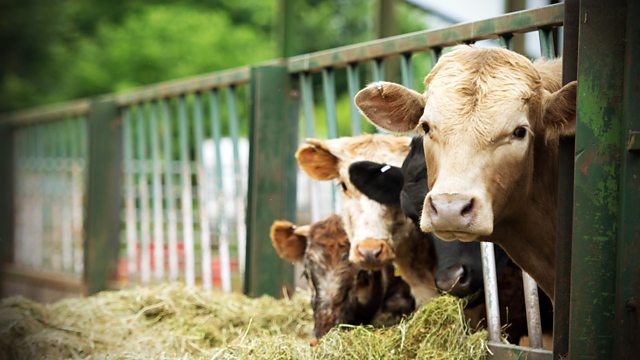 08/01/2013
Brenda escapes Lilian's bad mood and visits Mike and Vicky. She senses Mike's not feeling good but he reckons his nervousness is only natural. Vicky joins them and explains she's pretty useless right now. She wishes Bethany would just get on and get herself born.
Ed tries to explain to Mike that an extra penny a litre for the milk would make all the difference to him.
Resistant Mike says it's tough for all of them.
As she prepares the meal for Mike and Vicky, Susan tells Neil that Borchester Land's new herd manager Rob Titchener has been in the shop. Susan's worked out that he's only catering for himself. Neil invites Ed and Emma to join them all later but Ed insists they'll be fine upstairs. Neil doesn't think he looks very happy.
Mike feels a bit sorry for Ed but Vicky points out Mike had no choice but to drop his price. He mustn't feel guilty. Mike insists they don't say anything while at Neil and Susan's but Vicky can't help herself. She blurts out that Ed asked Mike to pay him more for the milk and points out what bad timing it was. Neil brightly asks them what they'd like to drink.
Last on