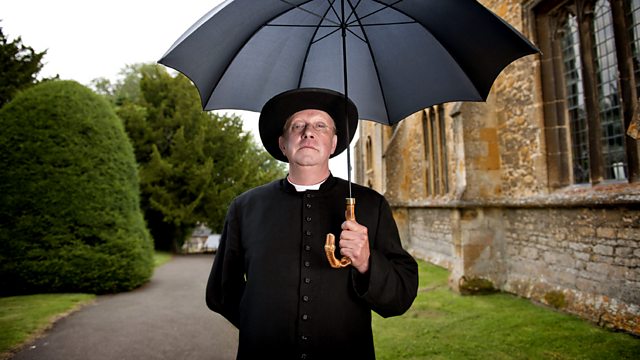 Scoring Father Brown
Scoring Father Brown is a unique exploration of the world of writing music for film and television. Debbie Wiseman takes us on her own individual journey as a composer, through the processes and stages she took, when scoring music for this television series. Based on the stories by G. K. Chesterton, Father Brown is a charismatic sleuth, concerned with the redemption of the soul. Music is required to underpin these episodes, such as heightening emotions or joining scenes together, but it is essential that from the very outset, for the music to capture the individual world of Father Brown.
Music is an integral part of many multimedia projects, from stage, to film. It has the ability to work alongside the visual narrative, enhancing emotions, evoking locations, and can even provide the listener with otherwise unknown information about a character. Debbie Wiseman, in writing music for the Father Brown series, takes us through many stages from going on location and meeting the cast, including Mark Williams who starred as Mr Weasley in the Harry Potter films, to decisions she has to make about where to place music within the series, and why.
Throughout the programme, Professor Eric Clarke from the Faculty of Music at the University of Oxford, will be giving us his views on the power of music to enhance a narrative, and its often subconscious impact upon the listener. The Father Brown production team also share their ideas about the series, and their requirements for the music.