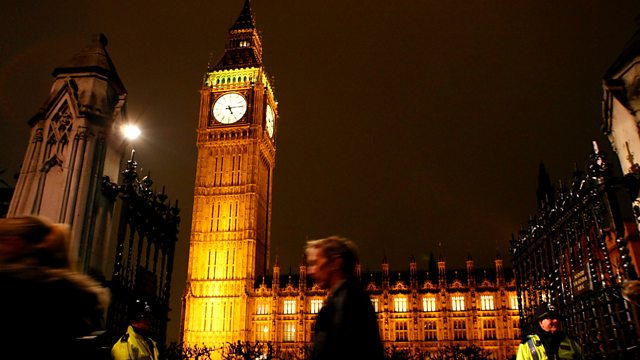 07/01/2013
The Home Secretary, Theresa May, faces pressure from MPs over how a terror suspect absconded while under an anti-terror control measure.
On its first day back from the Christmas break, the Commons debates the issue of corporate tax avoidance.
Labour MPs question the impact of cuts in police numbers.
And the Transport Secretary, Patrick McLoughlin, faces a committee of MPs investigating the future of the West Coast Mainline rail franchise.
Sean Curran and team report on today's events in Parliament.
Last on