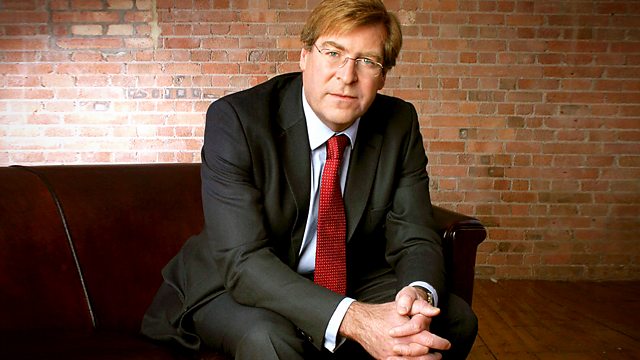 The Kibera slum is five minutes from the centre of Nairobi in Kenya, one of the wealthiest cities in Africa and also the hub for humanitarian aid in the region. Over the years, hundreds of aid agencies have poured energy and resources into Kibera, yet there is still no running water or power, families live in one-room huts and children play near open sewers. Why does it seem that aid makes so little difference in a place like this?
In this programme Edward Stourton investigates the 'Kibera conundrum' as the effectiveness of international aid comes under increasing scrutiny.
Over the last 60 years, aid has saved lives in the poorest countries in the world. More children are going to school, fewer are dying from preventable diseases thanks to vaccination programmes funded by foreign aid. But could aid delivered by charities, the government and multilateral organisations such as the UN do more?
In Kibera, Edward Stourton talks to local people about the impact aid is having in the slum. He hears how many of the estimated 800 aid organisations claiming to work there - in an area covering two square miles - are 'briefcase NGOs', set up to access funding but which exist in name only. Other agencies such as Medecins Sans Frontiers provide vital healthcare for the community.
How far is aid tackling the causes and not just the symptoms of poverty? And are aid agencies sufficiently honest about the limits to what they can achieve?
Oxfam, Save the Children and Medecins Sans Frontiers talk candidly about how far aid is the solution to eradicating poverty.
Producer: Eve Streeter
A Blakeway production for BBC Radio 4.
Last on
More episodes
Previous
You are at the first episode