St Giles Trust
Jenny Agutter presents the Radio 4 Appeal for St Giles Trust
Reg Charity:801355
To Give:
- Freephone 0800 404 8144
- Freepost BBC Radio 4 Appeal, mark the back of the envelope St Giles Trust.
Last on
St Giles Trust
Founded in 1962, St Giles Trust supports ex-offenders and disadvantaged people to help break the cycle of offending, prison and homelessness.  It works with around 16,000 people each year in prisons and in the community providing intensive, tailor-made support to help people overcome any barriers which might be preventing people from moving their lives forward in a positive way.  Typically, this involves support around housing, looking for work and engaging with other support services.  It passionately believes in putting trained, reformed ex-offenders at the heart of their services, allowing them to become positive role models who inspire change in the people they help.  Around one-third of the workforce at St Giles Trust are former clients.
Mike - St Giles Trust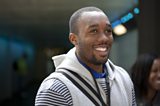 Leaving prison is a risky time and if someone has nowhere to live and no support the likelihood of them re-offending is increased.  St Giles Trust will meet individuals at the prison gates on release and offer close support on this important first day out, ensuring that people have a place to stay that night and are linked in with the right services and support.
Norwich - St Giles Trust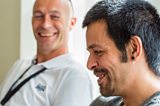 St Giles Trust provides intensive support in the community for disadvantaged ex-offenders to help them find housing and employment.  These services are provided by specially trained staff who are ex-offenders with first-hand experience of reforming
Lawrence - St Giles Trust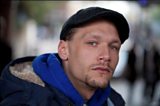 Specialist services work with clients with specific needs, such as young people involved in gang crime and vulnerable women caught up in the criminal justice system.  St Giles Trust also carries out preventative work with young people at risk of getting involved in the criminal justice system.
Join our Facebook Community
The place where you can find out more about the charities you support and ask them how they are spending your donations.