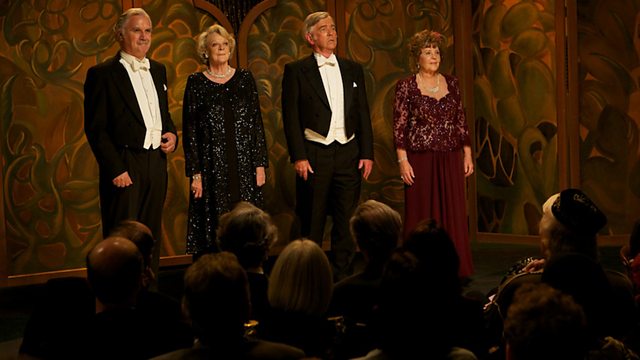 10/01/2013
Quartet: Café regular critics Nigel Floyd and Siobhan Synnot review 'Quartet' a bittersweet tale of ageing opera singers forced to face their mortality. We'll also hear from the stars of the film Tom Courtenay and Billy Connolly.
Audience Emotional Reactions: Gary Donnan Executive Vice President of 'Technology & Research at Technicolor', explains the results of their survey on the 'emotional impact' of films on cinema-goers and screenwriter Stuart Hepburn talks about whether this type of research is likely to influence the 'creative process' of film-making.
DVD Pick Of the Week: ' The Girl' - we have an interview with Toby Jones who plays the 'master of suspense' himself Alfred Hitchock and follow up with review from our critics Siobhan Synnot and Nigel Floyd.
Le Miserables: Director Tom Hooper discusses his motion-picture adaptation of the beloved global stage sensation seen by more than 60 million people around the globe and our critics also review the film.
Last on