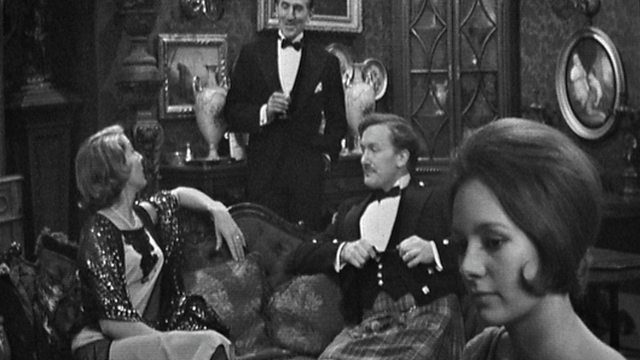 Tha 50 bliadhna air a dhol seachad bho thòisich an t-sreath dràma ainmeil seo. Tha Fionnlagh (air a chluich le Bill Simpson) aig tòiseach a bheatha obrach mar dhotair ann am baile Tannochbrae cuide ris an Dtr. Camshron (Andrew Cruickshank). Anns a' phrògram sònraichte seo airson am na Bliadhn' Ùire tha dùbhlan dhuilich mu choinneamh an Dtr. Fionnlagh. Tha dìleab teaghlach beartach an crochadh air co-dhùnadh Fhionnlaigh agus teagamhan ag èiridh mu choinneamh a beachd phroifeasanta. Tha am barail fhèin aig na dotairean Camshron agus Snoddy agus facail ciallach aig Janet mar bu dual. Ach a dh'aindeoin gach nì 's ann aig an Dtr. Fionnlagh a tha am facal mu dheireadh - saoil de a nì e?
50 years since the first broadcasts of this classic Scottish drama, we join the newly graduated Dr Finlay as he embarks on his medical career working for Dr Cameron in his Tannochbrae practice. In this special Hogmanay episode, the ambitious and headstrong young Doctor Finlay, played by the dapper Bill Simpson, is faced with a unsettling dilemma which calls his professional judgement into question. But the stakes are high as a family fortune is at risk. Drs Cameron and Snoddy have their
say and Janet offers her customary words of wisdom but Dr Finlay has the last word - or does he?
Last on