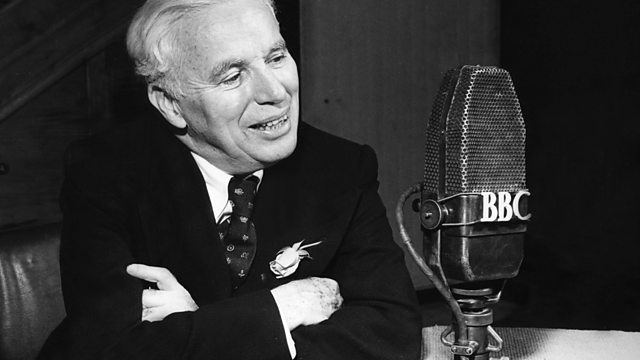 07/01/2013
Going behind the scenes of programme making, BBC Radio Scotland producer Elizabeth Clark describes the challenges of bringing a silent movie star alive for the radio audience.
This episode of Producer's Tales focuses on a series produced for BBC Radio 2 which profiled the late, great Charlie Chaplin. There are recollections of a day spent in a Los Angeles recording studio with Robert Downey Junior, the delight of exploring the Chaplin archives in Paris, with letters to Chaplin from secret admirers and family photos of the Chaplins eating strawberries on their patio. Not to mention the thrill of holding the Oscar kept in a safe in Paris and the audio never heard before of Chaplin composing the music for Limelight.
There are desperate brushes with Paris airport security, the misery of unreliable technology and the precise moment when Elizabeth faced her most terrifying experience in 20 years of programme making.
She describes the highs and lows of the production process, from selling the inital idea through the gathering of the content in the UK, Europe and America, never without mishap, to the editing and crafting of the final broadcast.
Elizabeth Clark has produced for many BBC radio networks and the CBC in Canada, making many documentaries on great musicians and entertainers such as Gene Kelly, Pierre Boulez, Duke Ellington, James MacMillan, Chet Baker, Percy Faith, Doris Day, Elvis Costello and Alex Harvey.
Last on