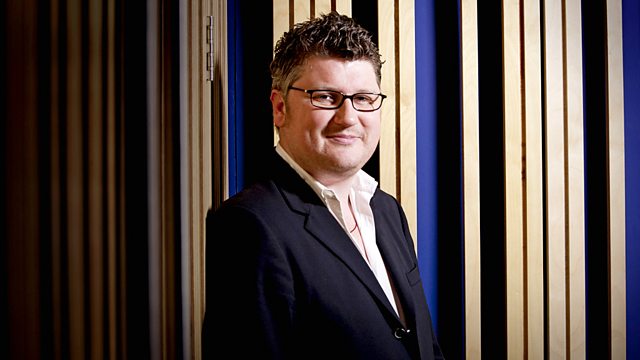 Wolfgang Rihm, Unsuk Chin
Tom Service presents the UK premiere performance of Wolfgang Rihm's Vigilia. This intense, hour long sequence of motets and instrumental meditations on the epistles associated with Easter was recorded at the Huddersfield Contemporary Music Festival. And before that a chance to hear Unsuk Chin's daring studies for piano performed as part of a 2011 Total Immersion weekend at London's Barbican Centre.
Unsuk Chin: Six Piano Etudes
1: in C, 2: Sequenzen, 3: Scherzo ad libitum, 4: Scalen, 5: Toccata, 6 grains
Clare Hammond (piano)
at approx. 10.50pm
Wolfgang Rihm: Vigilia
Motet I: Tristis et anima, Motet II: Ecce vidmus eum, Motet III: Velum templi scissum est, Motet IV: Tenebrae factae sunt, Motet V: Cagliaverunt oculi mei a fletu meo, Motet VI: Recessit pastor noster, fons aquae vivae, Motet VII: aestimatus sum cum descentibus
Exaudi, Ensemble musikFabrik, Francesco Filidei (organ)
James Weeks (conductor).
Last on