Add music you love and enjoy it with
Mott The Hoople - Greatest Hits, CBS

That's Rock'n'Roll (Various Artists), EMI

Lemar

If There's Any Justice

(CD Single), Sony Music UK

Glorious (Various Artists), Columbia

(CD Single), Play It Again Sam UK, 1

The New Seekers

I'd Like To Teach The World To Sing (In Perfect Harmony)

70's Number Ones Vol 2, Old Gold

Million Sellers Vol.13 - The Seventie, Disky

Chegger's Choice (Various Artists), Global Television

James Taylor

Fire & Rain

James Taylor - Classic Songs, CBS

David Bowie - Best Of Bowie, EMI

Presley - The All Time Greatest Hits, RCA

Cool Couples (Various Artists), Sanctuary

(CD Single), Edsel Records

The Greatest Hits Of 1972 (Various), Premier

David Bowie - Best Of Bowie, EMI

Presley - The All Time Greatest Hits, RCA

The Best Of Cult Fiction (Various), Virgin

A-Z Of British TV Themes Vol 12, Play It Again

The Best Of BBC-TV's Themes, BBC Records

The Best Of Cult Fiction (Various), Virgin

Now 46 (Various Artists), Now

Bryan Adams: Waking Up The Neighbours, A&M

(CD Single), Silva Screen
Pause for Thought

From Sarah Joseph, Editor of a Muslim lifestyle magazine.

With the New Year a week old today, many of us will already have let slip some of our resolutions. It's hard to make changes in our habits, but all too often we try to make giant changes, without having in place some of the basics.

I've had a few health problems of late, which have really affected me, and been difficult to cope with. I went to the doctor, and was referred to a consultant. Blood tests and MRI scans followed, and a whole manner of diseases, and incurable, degenerative illnesses, were discussed.
At the end of it all however, everything came back fine, except one thing-I had low Vitamin B12.

It wasn't terribly low according to the scale, but low nevertheless. I started taking B12, orally and by injections. And now all the strange symptoms have all but gone.

So why do I tell you all this.

Well, firstly, I'll confess I've become rather evangelical about B12, but my main point is this.

Sometimes in life-things get rough. We may feel like the walls of our existence are crashing down all around us. We feel we have to make giant, fundamental changes. We look, and others look, for all manner of exotic causes for why things are not going right. But the answer is small, tiny even. The answer is not exciting in the least, or particular revelatory, but it is enough to rebalance us.

Tolstoy said, "Everyone wants to change the world. No one wants to change themselves."

And the Qur'an reminds, "God will not change the situation of a people unless they change what is within themselves."

Around this time of year, we get excited about making changes that are going to give us better, happier, more fulfilled lives, and often we succeed. However, often the changes are so huge, that our best resolutions fall by the wayside, and nothing changes.

Sometimes it's the small things in life that need fixing, and amazingly, they can have a truly miraculous impact on our existence. Just like my vitamin B12!
BBC Playlister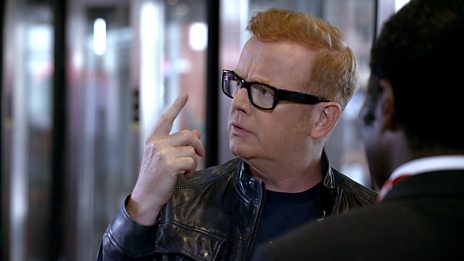 Chris has a song stuck in his head - but what is it? That's why he needs BBC Playlister!
500 WORDS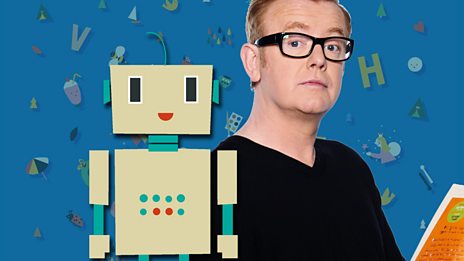 Featuring celebrity videos and top writing tips!
Podcast
Catch up with the latest Breakfast fun with Chris Evans. Hear the best stories and the biggest…