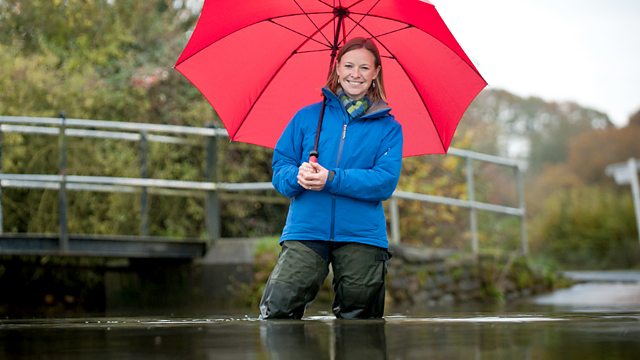 Wild Weather in 2012: South and South East
Miranda Krestovnikoff looks back at a year that went from drought to deluge, causing mayhem along the way for people, businesses and wildlife. Is this the shape of things to come?
Weather in South East and South England 2012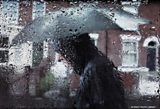 On 3 January 2012 a major storm brought strong winds to the south coast. In Kent, a man was killed by a falling tree and there was disruption to roads and ferry services. Winds gusted at 60 Knots (69mph) in exposed coastal areas. There were reports of fallen trees and power outages. 
From 5-12 February, parts of South East England were covered by around 5cm of lying snow. On 5 February, there were cancellations of flights at Heathrow and traffic disruption to the M25. The 11 February was a particularly cold night, with minus 13.5C at Upper Lambourn, Berkshire and minus 11.2 C recorded in both Kent and Hampshire. However, disruption due to snow and freezing temperatures was generally much less than during December 2010.
On 7-8 June an unseasonably deep area of low pressure brought strong winds and heavy rain to southern England. Winds gusted at 40-50 Knots along the south coast of England with 71 Knots (82 mph) at Needles Old Battery (Isle of Wight).
During 10-11 June, more than 70mm of rain fell in a 16 hour period across parts of Hampshire and West Sussex, causing flooding problems to roads and homes. Hundreds of homes and caravan parks were flooded in the Bognor Regis and Chichester areas. On 11 June day-time maximum temperatures were only around 11C in the rain-affected areas, making this the coldest June day here since 1989.
In late June and early July, several events were severely affected by waterlogged ground following wet weather – the Rock Festival on the Isle of Wight in late June and the Silverstone Grand Prix in early July.
January, February and March were all dry months, with drought concerns growing for summer 2012.

Across South East England, the period April 2010 to March 2012 saw 14 out of 24 months with less than 75% of average rainfall and 11 of these around 50% or less, causing problems for agriculture, the environment, and water resources, with concerns over the groundwater level in the chalk aquifers.

A large wildfire occurred in Surrey in March.
April, June and July all saw around twice, or more, of the monthly average rainfall. Some places recorded over 3 times the average in both April and June. The period April to July 2012 was the wettest April to July in the last 100 years by a margin equivalent to an extra months' rainfall associated with the dry conditions.
There were some spells of fine, sunny weather during the summer – notably the last 10 days of May, 24-25 July and mid August.

The warmest day of the year was 18 August; the temperature reached 32.1 C at Faversham, Kent. This compares with the all-time UK record set at this station of 38.5C on 10 August 2003.

The temperature exceeded 30 C in SE England on 24-25 July and 18-19 August 2012. However, these were in general an exception: overall it was the wettest summer (June-July-August) in South East England since 1917.
Source: Met Office, National Climate Information Centre, October 2012.

Note: The figures are for January-October 2012 and cover the South and South East of England plus London.


Wild weather in 2012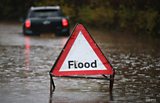 To say that the weather in 2012 has been unusual is an understatement. 
2012: A Year of Wild Weather features dramatic eyewitness footage and comprehensive analysis of some of the most extreme conditions seen in the UK, ranging from parched riverbeds to devastating flash floods.
BBC Weatherman Nick Miller looks at the science behind what happened and explains meteorologists' latest theories about why the weather in 2012 was so different from normal.
Along the way he meets scientists from the Met Office's Hadley Centre to find out about the jet stream and to look at why its unusual behaviour has had such an impact on our weather here in the UK. 
Says Nick: "In the spring of 2012 England was dry and reservoirs were dangerously low. But the worst drought since 1976 was followed by the wettest April to June on record."
The Met Office's Adam Scaife shows how the jet stream is the 'global driver' of our weather, guiding and carrying storms across the Atlantic to the UK. 
Len Shaffrey, a Meteorologist from the University of Reading then illustrates how the jet stream in summer would normally be north of the UK over Iceland ensuring that any storms miss us.
But this year it was in the wrong place, resulting in the very heavy rainfall and its dire consequences. 
Nick meets the residents of North Tyneside who resorted to canoes as the best form of transport. 
Aerial shots of a flooded Bracklesham Bay in West Sussex recall how the area had a month's worth of rain in just one night, while villagers from Yealmpton near Plymouth talk about their ordeal as they were rescued from the deluge by emergency services.  
The programme looks at the impact of the climate all around England, ensuring that 2012 goes down in the record books as one of the worst weather years we have ever had to face.
Credits
| Role | Contributor |
| --- | --- |
| Presenter | Miranda Krestovnikoff |
| Executive Producer | Jane French |