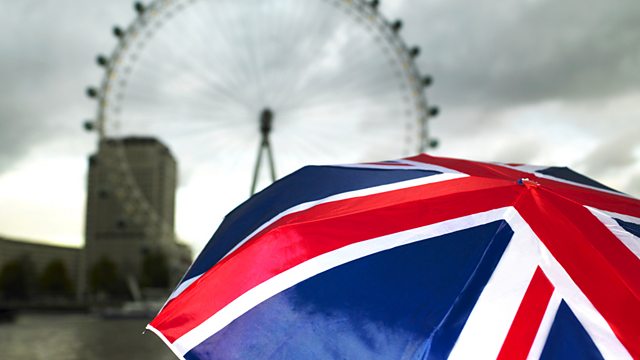 Wild Weather in 2012: London
Weather presenter Carol Kirkwood looks back on a year of record-breaking weather across the capital. She meets the people paying the price for our rain-lashed summer and finds out if such unseasonal weather patterns are likely to continue.
London's weather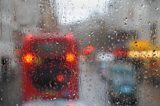 * From 5-12 February, parts of South East England were covered by around 5cm of lying snow. On 5 February, there were cancellations of flights at Heathrow and traffic disruption to the M25.

* The 11 February was a particularly cold night. However, disruption due to snow and freezing temperatures was generally much less than during December 2010.
 
* In late June and early July, several events were severely affected by waterlogged ground following wet weather. The Queen's Diamond Jubilee celebrations in early June were also affected by poor weather.
 
* January, February and March were all dry months, with drought concerns growing for summer 2012. Across South East England, the period April 2010 to March 2012 saw 14 out of 24 months with less than 75% of average rainfall and 11 of these around 50% or less, causing problems for agriculture, the environment, and in particular water resources.

* April, June and July all saw around twice, or more, of the monthly average rainfall. Some places recorded over three times the average in both April and June. The period April to July 2012 was the wettest April to July in the last 100 years by a margin equivalent to an extra months' rainfall associated with the dry conditions.
 
* There were some spells of fine, sunny weather during the summer – notably the last 10 days of May, 24-25 July and mid-August.


* The warmest day of the year was 18 August. The temperature exceeded 30C in SE England on 24-25 July and 18-19 August 2012. Overall it was the wettest summer (June-July-August) since 1917.

Source: Met Office, National Climate Information Centre, October 2012
Note: Figures are for the period Janaury-October 2012 and cover London and the South East of England.
The science behind wild weather in 2012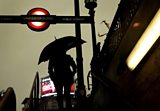 BBC weatherman Nick Miller looks at the science behind what happened to Britain's weather in 2012.
He explains meteorologists' latest theories about why the weather in 2012 was so different from normal.
Nick Miller meets the Met Office's Adam Scaife and meteorologist Len Shaffrey to find out why the jet stream's unusual behaviour had such an impact on the UK's weather in 2012.
Watch the video feature on the BBC News website.
Credits
| Role | Contributor |
| --- | --- |
| Presenter | Carol Kirkwood |
| Executive Producer | Dippy Chaudhary |