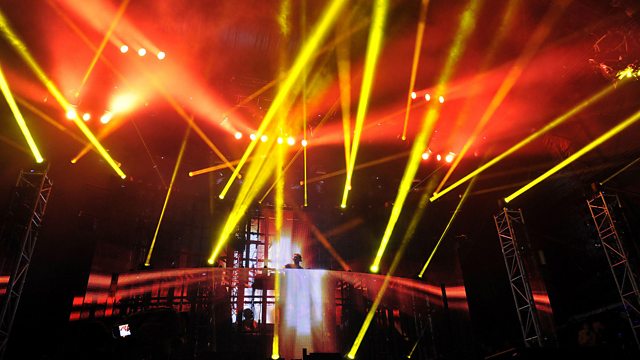 Duke Dumont
Throughout January, Pete Tong, Annie Mac, Heidi and Friction are shining the spotlight on four artists they think are going to break through big time in 2013.
Annie's choice is a DJ/Producer who is no newcomer, but who has re-emerged after a brief hiatus, during which time he holed up in his country studio producing some future house classics like 'The Giver' and 'Need U (100%)'.
"For me, being from the UK, the Essential Mix is an institution, so I am honoured to receive the call from Annie & Pete. My aim was to give listeners an insight into the music that motivates me to record and also to showcase my own material, including some exclusive works. The overwhelmingphilosophy behind the mix wasto represent what I play on a regular basis on my weekly travels around the world. The mix was recorded in a single take on a standard CDJ set-up, with the majority of tracks being edited to help keep a consistent energy throughout the mix. I hope you enjoy my selection and all the best to all upcoming producers & DJ's engaging in their passion for music x". Duke Dumont, January 2013.
This show is part 2 of a 4 part series and available to listen to again via the iPlayer until Friday 1st February, alongside Pete Tong's Future Stars Essential Mix from Perseus & Jonas Rathsman.
Today's Most Popular Tracks
Most added tracks from this show