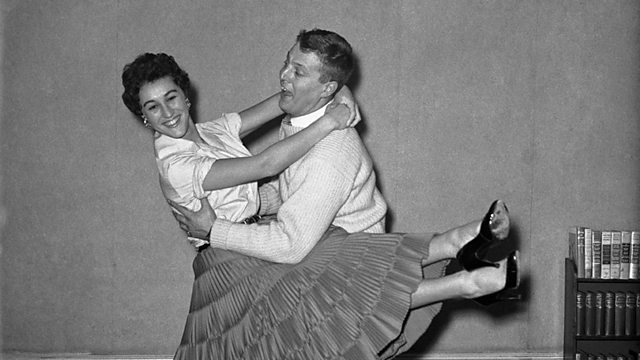 Move It - The British Take on Rock 'n' Roll
That rock 'n' roll was an American invention, built from blues and country music, is unquestionable. But in the stew that made up rock 'n' roll, British folk music was also one of the ingredients. Cliff Richard was Britain's answer to Elvis, though he didn't appear for a full 3 years after Bill Haley entered the British charts in December 1954 with "Rock Around The Clock", with Elvis' "Heartbreak Hotel" following a few months later. Cliff was every bit as popular and handsome as The King and while he was never quite as cool, dangerous or sullen and sexy as Elvis, it was his "Move It" that really kick-started British rock 'n' roll. Yes, we'd had skiffle (as documented in episode four, "Rock Island Line"), which had taken inspiration from American folk and blues, but this was something else. Skiffle was acoustic music, but thanks to Cliff's pal Hank Marvin, every young guitar player now wanted an electric guitar, and more specifically a Fender Stratocaster, an impossibly exotic looking instrument, first seen in Buddy Holly's hands.
Rock 'n' roll turned life upside down in the UK, especially after Bill Haley's visit to the UK in 1957. That a fat man with a kiss curl and a chequered suit could cause rioting and hysteria speaks volumes about the excitement and volatility of these times. Mind you, The Shadows were also hugely influential, and they were an instrumental group, led by a lanky kid in thick glasses and collectively looking like Gerry Anderson puppets with their goofy dance steps. Their twangy but polite tunes influenced every aspiring rocker from Lennon and McCartney to Jimmy Page, Tony Iommi, Brian May and Mark Knopfler: this was life-changing stuff.
Last on