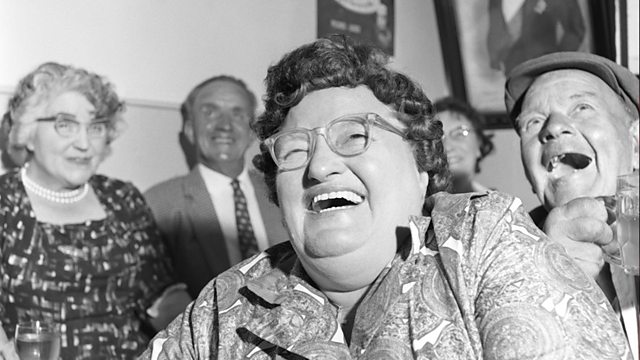 The Ying Tong Song - Comedy and Popular Music
Britain has always loved a good comedy song. And even a bad one from time to time. As a large part of British musical entertainment had its roots in the nudge-nudge wink-wink of the Music Hall, the risqué songs of Noel Coward or the clever but daft Flanders And Swann, it's no surprise that comedy songs keep rearing their ugly heads. During the Second World War, while Vera Lynn kept the boys in touch with home, it was George Formby who kept them laughing through those dark days. And laughter would prove to be a much needed tonic during the hard task of re-building our country during the austere 1950s. Thus, the Goons: Spike Milligan, Peter Sellers and Harry Secombe - a comedy trio who were just as influential on The Beatles as Chuck Berry (just watch any Beatles' films or press conferences for proof). And it was the 'fifth Beatle', George Martin, who had honed his skills recording comedy songs with the likes of Sellers and Milligan, as well as Rolf Harris and later Bernard Cribbins (Cribbins' "Digging A Hole" was discussed earlier in the series in the "Part of The Union" episode).
The Goons' comedy offspring like Dudley Moore and Peter Cooke as well as The Pythons also had pop hits; the former with "Goodbye-ee" and the latter with "Always Look On The Bright Side Of Life". Other comics like The Goodies, Bennie Hill, Jasper Carrot, Alexei Sayle, The Comic Strip or Spitting Image have had hits. The latter's "The Chicken Song" was almost inescapable for a large part of 1986. Then we've had groups like The Bonzo Dog Doo-Dah Band who did comedy material or The Barron Knights who specialised in comic parodies.
Last on