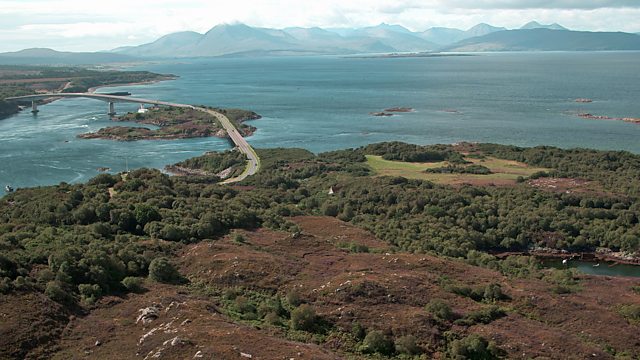 An Drochaid/The Bridge Rising
Sgeulachd mhisneachail, mu ar-a-mach anns an nòs ùr. Anns an iomairt an aghaidh cìsean drochaid an Eilein Sgitheanaich, sheas Eileanaich stàirneil an aghaidh neart an Riaghaltais agus Banca Ameireagaidh, nuair a chaidh drochaid-chìsean a thogail le airgead prìobhaideach - gun dòigh eile ann airson faighinn air no far an Eilein. Tha mòran den sgeul air h-ùr innse. Tha i èibhinn ann am pàirt, duilich agus deuchainneach le briseadh dùil cuide ri misneachd is buannachd le farsaingeachd bheachdan agus sheallaidhean ioma-fhillte bho chuid de na bha an sàs.
The epic, feel-good story of a modern rebellion. The campaign against the tolls on the Skye bridge pitted plucky Scottish islanders against the might of the government and the Bank of America, over the building of a privately funded toll bridge which became the only way on or off the island. This film tells an untold, bittersweet story of passion, legal challenge and financial wrangling through the testimony of some of those who took part.