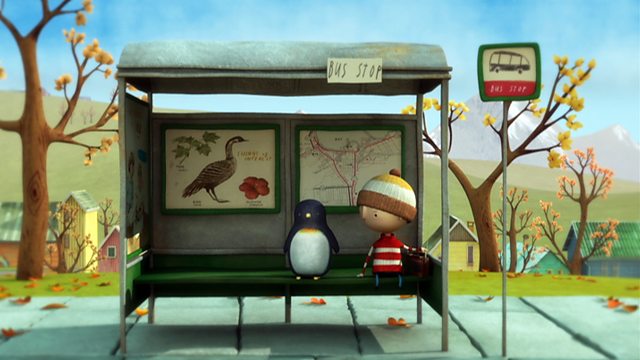 Air Chall 's Air Lorg/Lost and Found
Aon latha neo-àbhaisteach, choinnich balach ri cèiliche ris nach robh dùil. Bha e follaiseach gu robh a' chèiliche feumach air taic bhon bhalach le bhith a' faighinn dhachaidh. An dèidh beachdachadh mun chùis, rinn am balach suas inntinn a h-uile oidhirp a' dhèanamh son a chuideachadh.
One day a boy finds a penguin on his doorstep. Although at first unsure what to do, the boy becomes determined to help the penguin find his way back home - even if that means rowing all the way to the South Pole!
Am Baile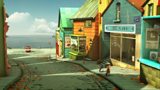 Am Bàta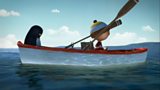 Caraidean ùra