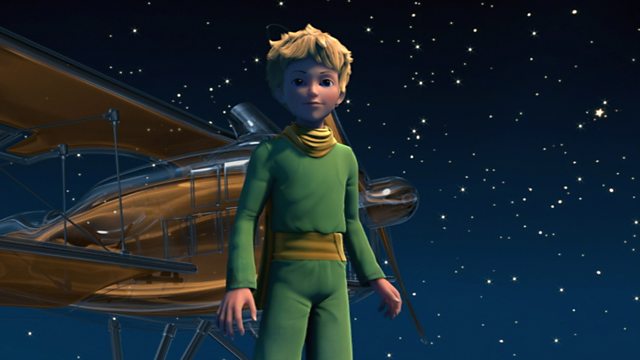 Am Prionnsa Beag/The Little Prince
Chithear am Prionnsa Beag agus a dheagh charaid a Sionnach a' falbh anns na speuran bho phlanaid gu planaid a deanamh mathas anns a h-uile àite dhan tèid iad. An tèid aige air gach planaid a shàbhaladh, a dean a nàmhaid a Nathair an gnothach air agus a faigh e airais a dh'ionnsaigh a Ròs ghràdhach aige fhein? Anns a phrògram sònrachte seo airson a Nollaig, tha Am Prionnsa agus a Sionnach a strì an aghaidh a Ghugag Mhòir agus a feuchainn ri cuaintean an t-saoghail a shàbhaladh.
Audiences will follow the Little Prince and his trusted friend the Fox as they journey throughout the galaxy, travelling from planet to planet, spreading harmony and a force of good nature whereever they go. Will the Little Prince be able to save each planet, will his enemy the evil Snake get the better of him and will he ever return to his beautiful love, the Rose? In this feature-length Christmas special, the Little Prince and the Fox find themselves battling against the huge Bubble Gob in their attempt to save the oceans.