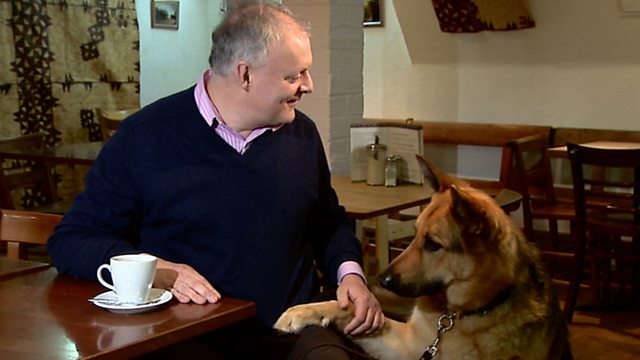 In Dogs We Trust
How much would you trust your dog? That's the question blind BBC Scotland reporter, and guide dog user, Ian Hamilton seeks to answer in the investigation In Dogs We Trust?
Ian discovers the increasingly varied and surprising ways in which people are trusting dogs with their very lives.
The programme highlights the case of the woman with epilepsy who trusts her dog to give her a 10 minute warning from before she has a seizure, something she doesn't even trust fellow humans to do. There is also ten-year-old Steven who has type one diabetes, he gets notice from his dog Molly just before he has a hypo and even brings him his medication.
Ian also explores the frontiers of medical science and whether we could even trust dogs to diagnose illnesses for us and sees how their acute senses are being used in the battle against cancer.
Credits
| Role | Contributor |
| --- | --- |
| Presenter | Ian Hamilton |