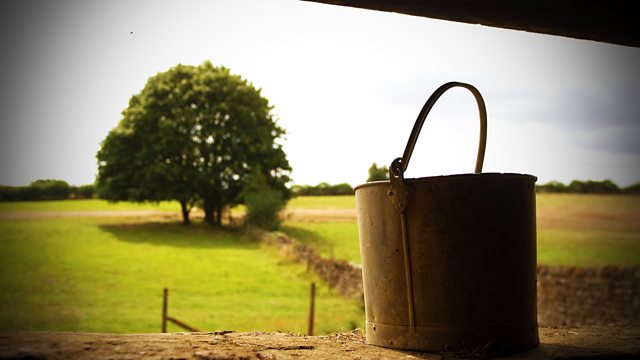 02/01/2013
David is amused to learn that Josh has been investigating online accounts that will pay better interest than his building society account.
As Lilian and Peggy prepare to leave, Jill arrives with news of Bob Pullen's funeral, which Mr Pullen left instructions for Jill to organise. He also wanted Joe to have his clothes. Peggy's looking forward to fish and chips on Whitby seafront but Lilian wants dinner in the hotel restaurant.
Ruth enters Ed's expenditure onto a computer programme. Ed finds it simple, compared to the Dairy Management Programme she showed him last week. He's still not sure he can justify the cost of that programme. They make some projections and Ruth highlights how his profits were hit when Mike cut the milk price. Ruth suggests he tries to renegotiate.
Susan learns that Donna has been having a fling with Clive. Things turned bad, so Tracy and Donna hatched a plan to entice Clive back to Ambridge. When he fell for it, Tracy called the police.
Ed tells Susan and Neil that Ruth believes his business can be saved. Susan's relieved. Tracy's made her peace with Emma and Ed's business has a future. What a perfect start to the new year.
Last on