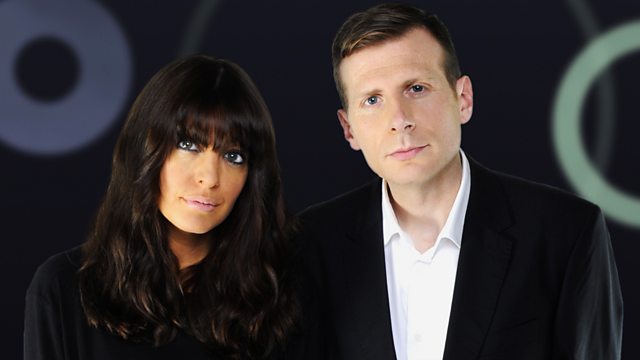 Films reviewed include the big screen adaptations of Life of Pi and Midnight's Children, musical comedy Pitch Perfect and Tom Cruise as Jack Reacher. Plus the Film 2012 family join Claudia Winkleman and Danny Leigh to pick their films of the year.
Last on
More episodes
Next
You are at the last episode
REVIEW OF LIFE OF PI - CLAUDIA AND DANNY'S FILM OF THE WEEK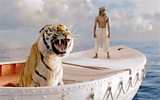 DANNY: Life of Pi could have been a disaster but it's a joy. Technically, visually, it works beautifully. It takes risk after risk and all those risks pay off. I've nothing bad to say about it. I think it's so visually stunning but the real magic here is that you forget about the the technical wizardry very quickly. This is a film which makes you feel like a kid again. It's hugely original but there's also something deeply traditional about it as well - it reminds me of Robinson Crusoe. I think the 3D is an intrinsic part of why this film works. It's very easy to be cynical about this movie because so open-hearted - the odd line of dialogue sounds like it might come from a self-help book - but I think this film is phenomenal.
CLAUDIA: I agree. Often when you watch a 3D film you feel that something's coming right at you just because it might as well but that doesn't happen here; you are totally immersed. Definitely go and see it, please.
REVIEW OF JACK REACHER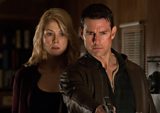 DANNY: Some fans of the Jack Reacher novels are very angry because in the books explicitly Jack Reacher is 6ft 5, whereas Tom Cruise is a respectable 5ft7". I don't have a problem with that because the star of the film is the dialogue, which stays true to the books. It's pulpy and snappy, and the plot is too. I think this is a sturdy, straightforward B-movie. Werner Herzog is the film's secret weapon. He's the greatest Bond villain that never was.  I think this is effective and efficient. Anything we say is pointless anyway as they're already making the sequel - the franchise is already rolling.
CLAUDIA: Some bits of it are genuinely hilarious, though I'm not sure they were going for funny. You mention the dialogue - at one point, I swear to God, Tom Cruise looks down the lens and says: "That's right, I am a drifter". An he only has one top - so he's often topless. Ever since Risky Business, I will follow Tom Cruise anywhere. This time last year, I was saying Mission: Impossible 4 was absolutely brilliant. I'd also tell people to go and see this film.
REVIEW OF MIDNIGHT'S CHILDREN
DANNY: Conventional wisdom says no novelist should ever get involved in the film of their book because they're the worst possible judge. Salman Rushdie here didn't just write the screenplay - he produced the film, he narrated it and I think conventional wisdom is borne out because this is a film which is chronically over-stuffed. Every sub-plot and every detail from Midnight's Children pops up here and by the end of it you feel like you've read a seven hundred page novel in a single sitting. I found it exhausting. There is terrific stuff happening in the early part of this film, in 1940s Bombay. There is vim and energy, but the further it goes on it feels like the actors are drowning in the set dressing and you don't know whether you're watching a fairytale about Indian history or an increasingly deranged soap opera.
CLAUDIA: I wasn't exhausted. I think the book is so beautiful I almost didn't want it to be touched. I thought the film was good; I thought it was beautifully directed, I loved the soundtrack.  I just thought it was too long. I didn't need all that information.
Credits
| Role | Contributor |
| --- | --- |
| Presenter | Claudia Winkleman |
| Presenter | Claudia Winkleman |
| Presenter | Danny Leigh |
| Presenter | Danny Leigh |
| Series Producer | Jayne Stanger |
| Series Producer | Jayne Stanger |
| Executive Producer | Basil Comely |
| Executive Producer | Basil Comely |