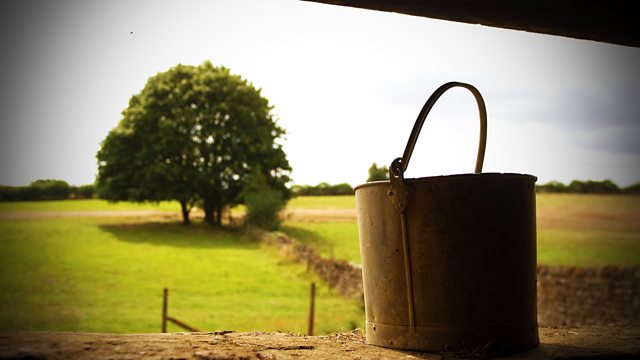 30/12/2012
Chris to spend the day with her instead. When Jim turns up they discuss the success of the Christmas show. Jim believes that Lynda was in on Kenton's audience participation ruse.
The interview proceeds, although Chris is not overly impressed with the pictures. Jim is particularly excited when Chris points out the mjolnir (Norse hammer) that Chris made. They then discuss the financial implications of Chris' entrepreneurship, ending in an unfortunate joke at Alice's expense!
Jazzer thinks Tom should attend Bob Pullen's funeral on Friday. He was a village character after all. Alice can't get time off work but Brenda will try to go. They suggest Jazzer should give a reprise of his bawdy song The Friar and The Nun but Jazzer insists he can't sing that at a funeral. He'll sing it for money now though.
Chris joins them with news that Clive Horrobin has been arrested. Chris isn't concerned. Which is more than can be said for Tom, when he learns about Chris's interview. Jazzer later mentions this to Jim who seems concerned at Tom's annoyance.
Last on