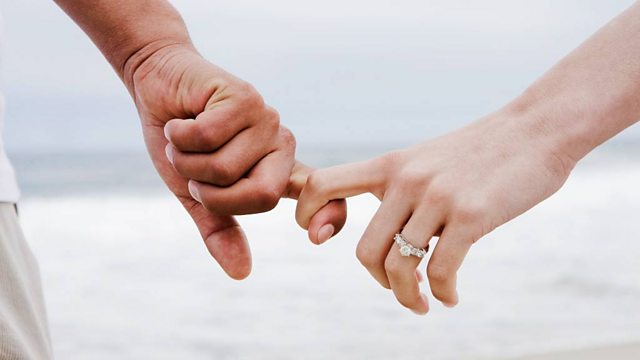 Letting Go
Mark Tully asks when it is right to relinquish our dreams and how best to leave grief behind? From sporting defeat to the loss of a loved one, this programme looks at the benefits of knowing when to let go, and the consequences of not doing so.
Readings explore the notion of letting go of worldly successes and status symbols in preparation for retirement; the pain of bereavement as the gradual process of forgetting begins; a Hindu tradition of renouncing material possessions and family connections before death; and the joy of finally accepting defeat.
Music featured in the programme includes an excerpt from an opera unfinished by Claude Debussy which he finally let go of by pretending to have burned the score.
And in poetry, Naomi Shihab Nye suggests that if we don't lose things - let them go - we will never, "learn the tender gravity of kindness".
Producer: Adam Fowler
A Unique production for BBC Radio 4.
Last on