Add music you love and enjoy it with
Dave Edmunds

Queen Of Hearts

The Best Of Dave Edmunds, Swansong

Dolly Parton: The Ultimate Collection, BMG/RCA

Glittering Prize - Best Of Simple Min, Virgin

(CD Single), Play It Again Sam UK, 1

Bryan Adams - The Best Of Me, Mercury

Million Sellers Vol.17 - The Seventie, Disky

In Case You Didn't Know, Epic, 1

The Very Best Of Val Doonican, Music Club, 2

Now 12 (Various Artists), Now

Four Tops

It's The Same Old Song

The Four Tops - The Ultimate Collecti, Motown

Shanice

I Love Your Smile

(CD Single), Motown

Mama Cass

It's Getting Better

Sweet Talkin' Guy - Sound Of 60's Gal, Old Gold

The Blow Monkeys - Choices, RCA

John Cougar

Jack And Diane

John Cougar - American Fool, Mercury

The Best Of Lindisfarne, Virgin

(CD Single), Navigator Records

Crowded House - Recurring Dream, Capitol

Lucy May

Paper Heart

(CD Single), Lola Records

The Cult

She Sells Sanctuary

The Cult - Pure Cult: The Singles, Beggars Banquet

Jools Holland & Joss Stone

Bei Mir Bist Du Schon

The Golden Age Of Song, Rhino

Stan Getz

and

Astrud Gilberto

The Girl From Ipanema

It's Cool (Various Artists), EMI

Now 12 (Various Artists), Now
Pause for Thought

From Canon Ann Easter, Chief Executive of a Charity and Chaplain to the Queen

Like most families, we have a number of Christmas time traditions that we've built up over the years and one of ours is to measure the children to see how they've grown – just as well we don't measure the adults……having eaten my body weight in luxury chocolate over the past few days, better not to know, I think.

So, Milo's 8, Arabella's nearly 5, Violet is 2 and it was Genevieve's first go as she's just one and they each had to stand up very straight so that granddad could make the official mark with their name alongside it on an alcove in the dining room where heights are recorded for posterity, just like my Dad used to do when my children were young.

It's fascinating and lovely to see how our grandchildren are growing up and, as we go into another year, some of us rather more organised with plans and resolutions than others, we can see how much we've grown, too.

As a country, I reckon we did ourselves proud with the Jubilee and the Olympic and Paralympic games – now how can we keep developing those feelings of community in our neighbourhoods? And maybe we learned a new skill or craft – can we do it better and perhaps even offer to share it with other people, whether it's Zumba or quilting?

We might've reached our full heights, as adults, but there's still plenty of growing and development to get on with in other directions so that we become more fully ourselves. I've had to accept that I'll never be any good at athletics so I won't take that any further but I'll need to keep on practising the listening and the encouraging, the being grateful for all that I have instead of wishing for someone else's Christmas stocking.

And I'm convinced that that's what God wants us to do with the gift of this new year, to grow more in to ourselves, the one God made us to be – and the angels cheer every time we get a bit nearer the mark.
BBC Playlister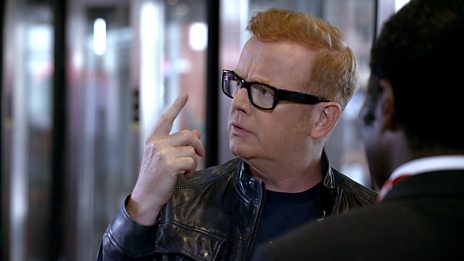 Chris has a song stuck in his head - but what is it? That's why he needs BBC Playlister!
500 WORDS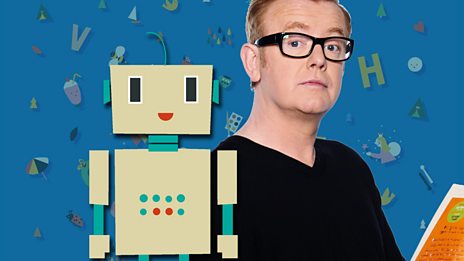 Featuring celebrity videos and top writing tips!
Podcast
Catch up with the latest Breakfast fun with Chris Evans. Hear the best stories and the biggest…