Add music you love and enjoy it with
Million Sellers Vol.19 - The Seventie, Disky

Chris Rea

I Can Hear Your Heartbeat

The Best Of Chris Rea, East West Records

The Kinks

Tired Of Waiting For You

The Kinks - The Definitive Collection, Polygram Tv, 6

Prince

Rock And Roll Love Affair

(CD Single), NPG Records

R.E.M.

Losing My Religion

R.E.M. - Out Of Time, Warner Bros

The All Time Greatest Rock Songs ..., Columbia

(CD Single), Edsel Records

The Best Of The Average White Band, Hit Label

Hits Album 7 (Various Artists), Hits, 9

B.Holly & The Crickets -20 Golden Gre, MCA

Adele

Turning Tables

21, XL, 3

Elvis Costello & Attractions- The Man, Imp Records, 4

Sting

Seven Days

(CD Single), A&M

Bee Gees

Spirits Having Flown

Heartbeats - 18 Great Love Songs, Solitaire Collection

Club Tropicana (Various Artists), Columbia

(CD Single), Parlophone, 1

Robert Palmer

Johnny & Mary

The Very Best Of Robert Palmer, EMI

Sunken Condos, Reprise, 007

Third World

Now That We've Found Love

The Best Summer Ever (Various Artist), Virgin

Gladys Knight

and

The Pips

Baby Don't Change Your Mind

Gladys Knight & The Pips - Singles Al, Pro-Tv

Elton John

Philadelphia Freedom

Elton John Greatest Hits 1970-2002, Mercury

Fantastic 80's - 3 (Various Artists), Sony Tv/Columbia

The Very Best Of The Steve Miller Ban, Arcade Records

Light Years - The Very Best Of ELO, Epic

(CD Single), DB Industries

Fresh Hits 96 (Various Artists), Sony Music TV
Pause for Thought

From Rabbi Pete Tobias, of the Liberal Synagogue, Elstree.

Today is, as I'm sure you don't need me to tell you, the first day of the new year. According to the rabbis of the Mishnah, Judaism's first major book of regulation and discussion, there are four new years. And none of them falls today.

The next one will happen in about four weeks time, the next time the moon is full. This is called the New Year for Trees, it's a celebration in anticipation of the arrival of spring. The second recalls when, in the Ancient Near East, the first new moon of the spring was the occasion to welcome the King to another year of his reign. Five months later came an even more obscure new year, which appears to have been for cows, when they all got counted for tithing purposes. The next new moon after that is the big one, Rosh ha-Shanah, the head of the year.

With all those new years, it's hard to get excited about January 1st. And in truth, January 1st is a strange kind of day. Many of us stayed up last night to welcome the New Year at midnight, so today really is the morning after the night before.

When it comes to the Jewish New Year we don't stay up late in the night to welcome it. Jewish days start at sunset, so we welcome our New Year's Day in the early evening. And we don't link arms and sing Auld Lang Syne; we enter a period of reflection, looking back at our deeds and our failings of the past year and promising to improve ourselves and our lives in the year ahead.

Not a bad thought for the morning of January 1st, maybe. And also worth sharing the words of the blessing with which Jews welcome the new year and any special occasion: 'We praise you Eternal One, ruler of the universe, You have kept us alive, sustained us and enabled us to reach this time'. May we be grateful for this new year, and may we use it well.
BBC Playlister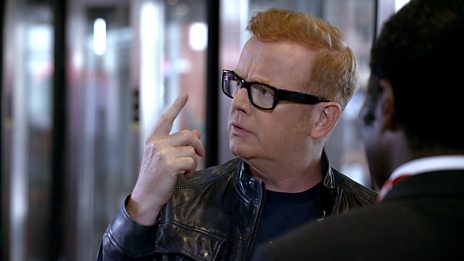 Chris has a song stuck in his head - but what is it? That's why he needs BBC Playlister!
500 WORDS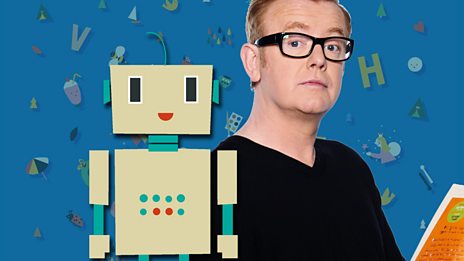 Featuring celebrity videos and top writing tips!
Podcast
Catch up with the latest Breakfast fun with Chris Evans. Hear the best stories and the biggest…