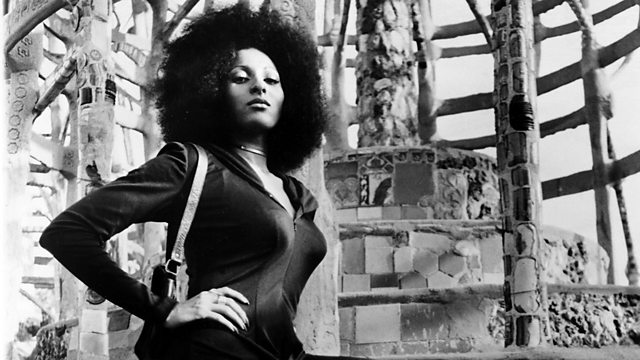 Let's Take It to the Stage
From the 1960s through to the present day funk music reverberates all through popular culture. Whether it's in fashion, street language, TV, the movies or pop music, the far reaching influence of funk is everywhere. Actress Pam Grier continues her funk odyssey. She's been a fan of the music since she starred in the so-called Blaxploitation movies of the 1970s. Back then, funk was not only the soundtrack to her films but also to a vital time in American history. It was a time of self-discovery, struggle and social change. Funk music reflected all of that.
In part two, Pam examines the funkiest decade of all time: the 1970s. Back when bell bottoms, afros and hoop earrings were the thing, an explosion of bands took funk to the world stage. We're talking acts like George Clinton's P-Funk, Kool & the Gang, Stevie Wonder, Average White Band, The Bar-Kays, the Ohio Players and The Meters. Plus there was the emergence of new genres such as jazz funk, African funk and Latin funk.
The series features contributions from Earth Wind & Fire, Kool & the Gang, Sly & the Family Stone, George Clinton, Bootsy Collins, P-Funk musicians, Average White Band, Cameo, Clyde "Funky Drummer" Stubblefield, Charles Wright, The Last Poets, Beverley Knight, Matt Fink, Acid Jazz's Eddie Piller and rapper Shock G.
First broadcast in 2011.
Last on