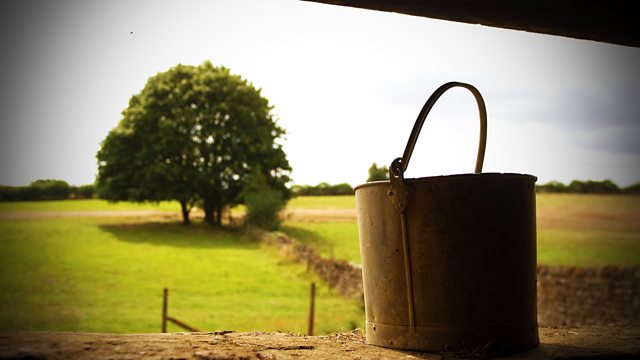 28/12/2012
Excited Peggy tells David all about her upcoming trip to Whitby. Surprised David wonders at the timing though - it'll be rather cold. Undeterred Peggy tells David about her trip there with Jack in 1943.
At the village hall, there's gossip about dramatic events at the Horrobins' yesterday, with Clive showing up in Ambridge and being arrested for breaking his licence. David and Peggy feel for Susan.
Master of Ceremonies Kenton gets the Christmas show going and surprises everyone dressed as a jester and bopping the audience on their heads with balloons. Lynda's horrified as Kenton introduces himself as the Lord of Misrule. But Robert encourages Lynda to see how it plays out.
Despite herself, Lynda's intrigued by Kenton's popular routine, which seems to enhance the acts - not least Jim's rather dry recitation. Lynda fears she'll have to go and hide - until she's showered with compliments for her ingenuity. Kenton selflessly joins in, making out that Lynda was behind it all.
Lynda hopes Kenton doesn't take any liberties with her big closing speech. But as the evening draws to a close, Kenton pays tribute to the late Bob Pullen, before also paying warm tribute to Lynda. Lynda's touched and closes the show with a heartfelt speech from The Tempest.
Last on