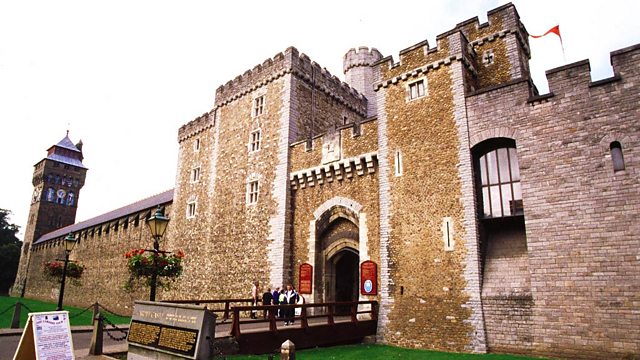 Bute: Dreams of the World's Richest Man
Jonathan Glancey discovers the astonishing contribution to British art and architecture of the 3rd Marquis of Bute.
In the second half of the 19th Century, the 3rd Marquis of Bute would have had claim to the world's richest man. His wealth was based not just on the family estates in Scotland, but on his ownership of the docks of Cardiff, then the world's richest port whose coal powered the greatest navy and the greatest empire in the world. The wealth was simply extraordinary.
What he did with that wealth matches it in scale: he embarked on artistic patronage on an almost incomprehensible scale. When he met the Gothic designer William Burgess it marked the start of a lifetime of collaboration with the finest architects and artists of his day, producing the High Victorian Gothic exuberance of Cardiff Castle and Castell Coch, the ostentation of Mount Stuart on the Isle of Bute and the sumptuous restoration of the Renaissance Falkland Palace. They are the most extraordinary buildings.
The grand halls of the castles and houses are furnished with the most expensive materials in the world, worked into elaborate decoration by the finest Victorian artists: Nathaniel Westlake, William Frame, Rowland Anderson and Lonsdale. Etched into them all (there are 5 grand houses altogether) are Bute's great loves - the signs of the zodiac and exotic animals, appearing camouflaged in every part of every home. These buildings are masterpieces which modern tastes are only just rediscovering.
In this programme Jonathan Glancey revisits and rediscovers these amazing buildings, the artistic and social currents that fuelled the rise in Victorian Gothic as well as the life and legacy of the remarkable man who remains one of our most remarkable artistic patrons.