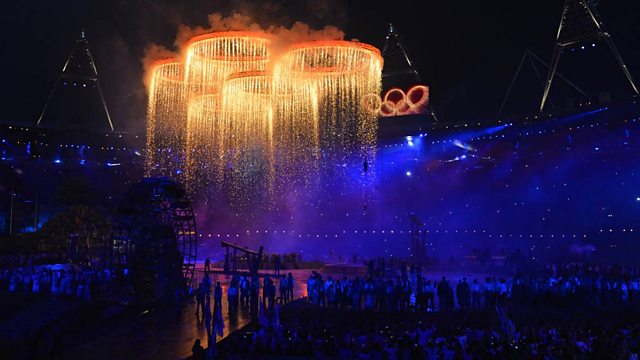 The creative backstage stars of Strictly, Downton and the Olympics
Listen in pop-out player
Kirsty Lang turns the spotlight on the backstage stars, some of the key individuals behind-the-scenes who play a key role in big events and major TV shows.
The band from Strictly Come Dancing lurk at the back of the stage in the shadows as the brightly-lit action takes place on the dance floor in front of them. Band leader Dave Arch, bass player Trevor Barry and singers Haley Sanderson and Lance Ellington give us an insight into the view from the back, and what they can do when things don't quite go according to plan.
Costume designer Caroline McCall is in charge of creating, sourcing, designing and hiring the wide selection of period dress for Julian Fellowes' ITV1 hit drama series Downton Abbey. She takes Kirsty round her main costume suppliers who provided the extensive high-end wardrobe for Shirley MacLaine in Series 3, and describes what it's like to see the script for the first time and find there's a big wedding, a jazz party and a trip to London, and filming starts in two weeks.
And Patrick Woodroffe, lighting designer of choice for the Rolling Stones since 1982, has had a busy year lighting the Queen's Diamond Jubilee concert outside Buckingham Palace, the Stones' 50th anniversary tour, and not least the opening and closing ceremonies for the Olympics and Paralympics. He discusses the pleasures of creating a new show from scratch and the challenges that faced him when Danny Boyle described his vision for his opening ceremony - and why the big orange Olympic rings so nearly didn't light up.
Producer Jerome Weatherald.
Last on
The Strictly Come Dancing Band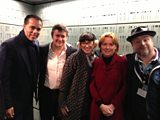 (l to r): Lance Ellington, Dave Arch, Hayley Sanderson, Kirsty Lang and Trevor Barry
Featured in...
Magazine programme on the worlds of arts, literature, film, media and music.