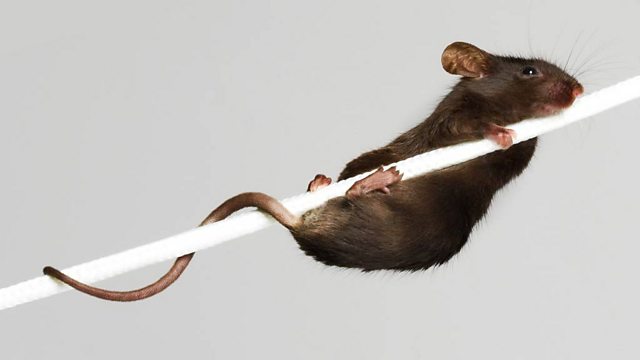 Beatrix Potter's Favourite Tale
Philip Glassborow recounts the tale of the original version of The Tailor of Gloucester - Beatrix Potter's personal favourite - and learns about her attachment to the many traditional songs and carols which were included when the book was first published in 1901 but excised from the more familiar later version. With Finty Williams as Beatrix Potter.
It was after a visit to Gloucester that Beatrix Potter became fascinated by the true story behind the miraculous tale of grateful mice stitching the mayor's wonderful waistcoat after the tailor himself had fallen ill and there was no "no more twist".
Potter transformed this into The Tailor of Gloucester and sent it as a gift to Freda, the little daughter of her old governess. She published this privately, including many local songs and carols associated with the old legend that on the stroke of midnight on Christmas eve, the animals are able to speak.
As she had anticipated - and in spite of the astonishing success of her first book, Peter Rabbit - Frederick Warne declined to publish this and eventually brought out a version stripped of most of its music.
Philip Glassborow tracks down the sources of this music and explores Potter's passion for it and the traditions at the heart of the story.
Producer: Beaty Rubens.
Philip Glassborow talks about Miss Potter and her Gloucestershire adventure.
Mouse-Tailor of Gloucester at rest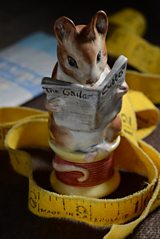 An antique ceramic interpretation of one of the tailor-mice featured in "Beatrix Potter's Favourite Tale".  To Beatrix Potter's great delight,  The Tailor of Gloucester was warmly reviewed on 24th December 1903 in The Tailor and Cutter, a trade journal which this mouse is clearly enjoying reading.  Photo by Joe Low.