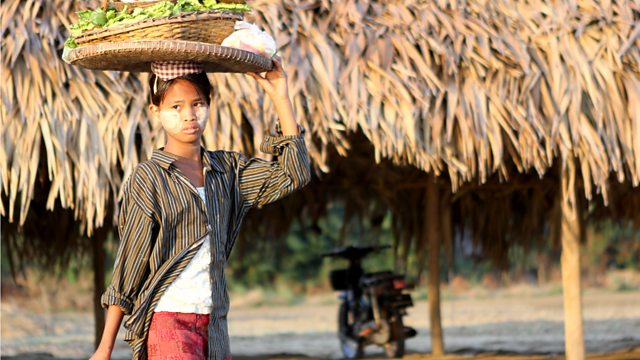 Burma
Listen in pop-out player
Lucy Ash asks what the explosion in popular protest over a Chinese-backed copper mine says about changes in Burma and asks if this is a test case for the government's commitment to democratic reforms.
Farmers' daughters Aye Net and Thwe Thwe Win have led thousands of villagers in protest against what they say is the unlawful seizure of thousands of acres of land to make way for a $1 billion expansion of a copper mine run by the military and a large Chinese arms manufacturer. They have been thrown in jail and they have been harassed by their own police and military, and yet they have refused to back down.
Their bravery has been celebrated by the poet Ant Maung from the nearest big city Monywa, who wrote: "The struggle made them into iron ladies. . .This is life or death for them - they will defend it at the cost of everything."
Burmese officials and the Chinese company say the Monywa copper mine will create jobs and bring prosperity to one of the poorest and least developed nations in Asia. But the villagers complain about pollution, damage to crops and the loss of fertile land.
A violent crackdown on the protestors was a stark reminder that the country's transition to democracy remains fraught with difficulties. Some suspect the government acted to avoid scaring away foreign investors. Others say the brutal response shows Burma's military leaders are still in charge behind the scenes and that they are not prepared to tolerate any dissent which encroaches on their economic interests.
Meanwhile there is a rising tide of Sinophobia in a country which feels overshadowed by its powerful northern neighbour. How the mine dispute is resolved may provide vital clues about the future of Burma.
Producer: Katharine Hodgson.
Last on